We got the declaration pictures of SGMW Baojun's new model from China MIIT. According to rear trunk badge of the vehicle, Baojun's new model will be named RS-3 in the future.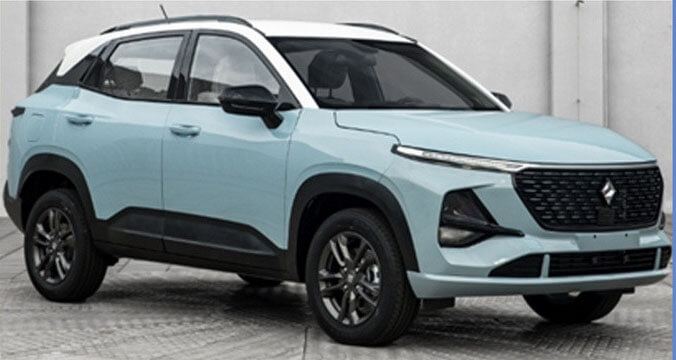 In terms of price, the starting price of the new car is estimated to be around 60,000 yuan (~US8,729) with reference to the price of BYD Yuan (start from 59,900 yuan) and Changan CS35 PLUS (start from 69,900 yuan).
SAIC-GM-Wuling (SGMW) launched the new Baojun brand in April this year. So far, three new models have been launched, namely RS-5, RM-5 and RC-6, covering the sedan and SUV segment. Recently, we got a set of pictures of Baojun's new models from China MIIT. The new car continues the family's latest design style, providing 1.5L and 1.2T engines. According to the rear trunk badge and body size, the new car will be named "RS-3" and it's positioned below Baojun RS-5, it is a small SUV.
In terms of appearance, the overall design of Baojun RS-3 maintains the latest elements of the new Baojun brand, the split headlight/taillight group style is more distinct. Judging from the tail logo of the vehicle, the new car will be named "RS-3". In terms of body size, as a small SUV, the new car has a length, width and height of 4,300/1, 750/1,625 mm (including the roof rack) and wheelbase of 2,550 mm. The body size is larger than Baojun 510, the wheelbase is slightly longer than BYD Yuan.
In terms of power, Baojun RS-3 will be powered by 1.5L (codename L2B)or 1.2-L Turbo(codename 245T) engines. The 1.5L engine is the same as the current Baojun 510. The maximum power is 77kW (103hp) and the peak torque is 135N.m. The new 1.2T engine has maximum power of 96kW (128hp). The comprehensive fuel consumption of the new car is 6.6L and 6.2L respectively.