2020 Hanteng X5 and Hanteng X7S were officially launched recently, and both cars met the national six b emission standards. Among them, the 2020 Hanteng X5 launched a total of 8 models, price range is 69800-105800 yuan; 2020 Hanteng X7S launched a total of 7 models, the price range is 79,800-123,800 yuan.
Size of Hanteng X5: 4501*1820*1648mm, wheelbase of 2600mm, positioned in a compact SUV model.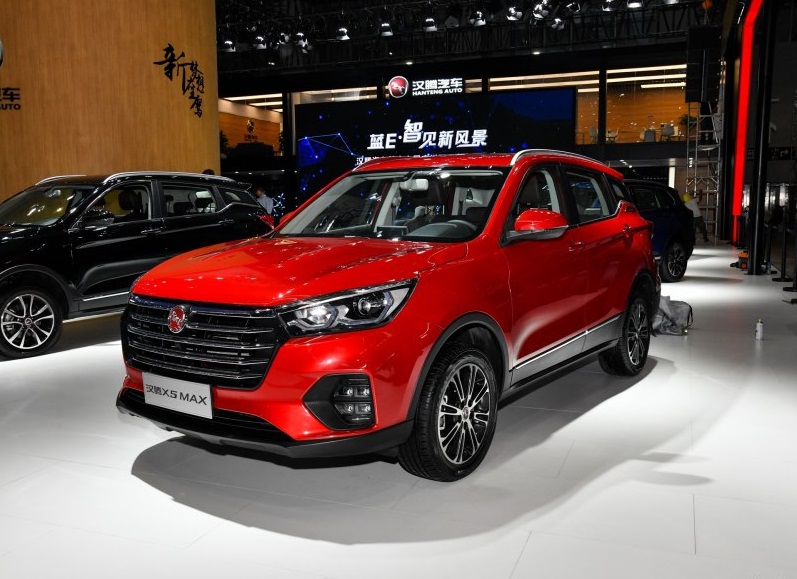 The facelift of Hanteng X5 was first launched at the Guangzhou Auto Show in 2018, the 2020 model that was launched this time is a new model year. The main difference of the new car is to meet the China-VI-b emission standard. In the exterior part, the new car is equipped with a large size multi-spoke air intake grille. The side of vehicle is designed with a floating roof. The rear end design of the new car is full, the taillights and chrome trim are integrated, and the HANTENG brand logo is on the top.
In the interior part, the design of Hanteng X5 center console uses large number of stitching designs at the top and bottom to enhance the sense of luxury, the three-spoke steering wheel is well-formed, solid wood trim and chrome-plated metal trim are decorated on the door panel and center console. There is no significant difference of the 8.8-inch floating multimedia LCD screen.
In terms of power, 2020 Hanteng X5 is powered by a 1.5T engine with maximum power of 156 ps (115 kW) and peak torque of 215 Nm, matching the 5-speed manual and the new 6-speed automatic transmission.
The 2020 Hanteng X7S also meets CN-6b emission standard. 2020 Hanteng X7S maintains the design of the current model in both the appearance and interior, while the new car also offers both brown and black interiors to increase consumer choice.
Body size of Hanteng X7S: 4671*1902*1697mm, wheelbase of 2810mm, it is positioned in a mid-sized SUV.
In terms of configuration, the 2020 Hanteng X7S has added 12.3-inch full LCD instrument, HUD head-up digital display system, 360-degree panoramic image, lane keeping warning system, BAWS(fatigue driving warning system), BLIS (blind zone monitoring and line assist system), internal rearview mirror integrated with driving recorder.
In terms of power, 2020 Hanteng X7S is also powered by the same 1.5T engine, with maximum power of 156 ps (115 kW) and peak torque of 215 Nm, matched with a 5-speed manual and a new 6-speed automatic transmission.