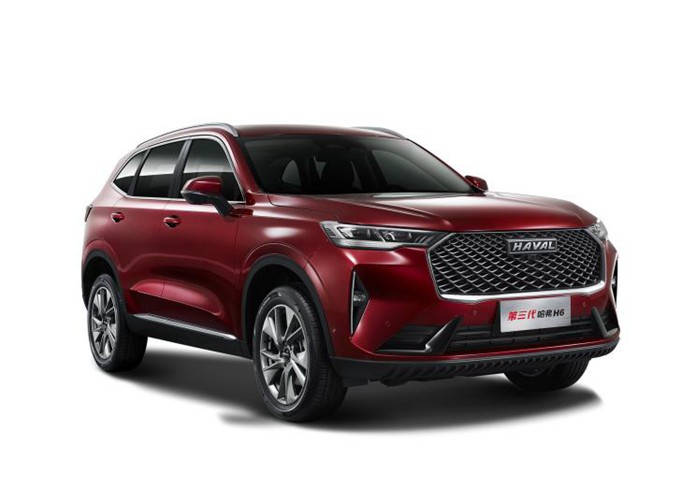 On July 7, 2020, GWM officially released the official map of the new-gen Haval H6. The appearance of the new car has changed a lot, featuring a tougher design style and powered by a 1.5T engine. According to previous information, the new car will be mass-produced off the assembly line in July and is expected to be officially hit the (Chinese) market in August.
From the appearance point of view, the appearance of new-gen Haval H6 has changed a lot compared with the current model, which has been transformed into a tough guy. Specifically, the new car uses a large-sized hexagonal grille, which is filled with a mesh design, the proportion of the "HAVAL" brand logo has increased. At the same time, the new car was replaced with a sharp headlight group, the interior was embellished by two granular light sources. It is expected that the recognition will be better after lighting. In addition, the new car also adopts a fierce bottom surround design, adding a touch of wildness.
On the side of the body, the new car's body design has changed significantly, including the waistline, triangular windows, and high wheel eyebrows. In the rear part of the car, the new car is mainly based on a simple style and uses a bar-type tail light group, which is also a popular design nowadays. In terms of body size, the length, width, and height of the new car are 4653/1886/1730mm, the wheelbase is 2738mm, and the wheelbase is 58mm higher than the current model.
In terms of configuration, the new car will be different in terms of front grille style, sunroof, luggage rack, rim style/size, etc. according to trim level. In terms of power, the new-gen Haval H6 will be powered by a 1.5T turbocharged engine model name GW4B15A, with a maximum power of 169 horsepower. As for whether the new car will increase 2.0T power, we will continue to pay attention.