At the 2019 Shanghai Auto Show, Qingyuan Auto released its first electric mini-car, named Qingyuan Xiaozun (Chinese say "小尊" ). The new car is a three-door four-seat electric minivan with cruising range of 248miles(400km) under the NEDC standard.
Appearance of Qingyuan Xiaozun is quite technical. The front face enclosed grille is simple, the lines are sharp and natural, and the headlights on both sides are long and narrow. It has the function of widening the visual effect of the car body, it is harmonious with the overall design style.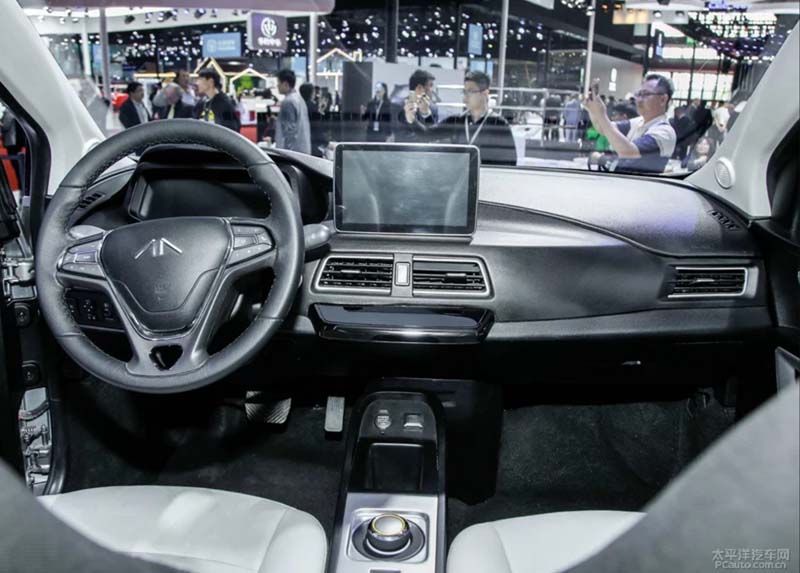 The side of car body is sleek. The hub size has a certain visual impact under the small body. Because the body is designed with a three-door design, the door area is quite large, and the door handle does not have the popular hidden design. The color scheme of the two-color body also makes this mini-car lively. The A, B and C pillar are all blackened. Qingyuan Xiaozun has a charging port on the right rear side.
Body size measures at 3400/1695/1560mm and the wheelbase is 2250mm.
Qingyuan Xiaozun uses a ternary lithium battery, powered by a permanent magnet synchronous motor, the maximum torque of 120N·m, the battery is modular design, NEDC working range is up to 400km. For more information about Qingyuan Xiaozun, please pay attention to our follow-up reports.
About Qingyuan Auto
Qingyuan Auto is the Tianjian Qingyuan Electric Vehicle Company, Qingyuan Auto is even not known to most Chinese consumers, but Qingyuan Auto is China 's first exporter of electric vehicles. In 2005, Qingyuan Auto's products were exported to the United States, becoming the first Chinese exporter of electric vehicles to the United States. In 2006, thanks to the company's advanced test and verification capabilities, Qingyuan Auto completed the world's first electric vehicle crash test; In 2008, Qingyuan Auto was built into the first Chinese electric vehicle production line and electric vehicle powertrain production line.

Qingyuan Automobile was established in 2001. At present, its shareholders include CN Innovations, China Automotive Technology & Research Center, Tianjin Lishen Battery Joint-Stock and etc., It has developed into a specialized high-tech enterprise integrating R&D, production, sales and operation of new energy vehicles.
Anyway Qingyuan Auto has not yet any passenger cars in market, but it does produce some kinds of EVs such as Refuse Collection Vehicle, transport van, service minivan, post office minivan, Overhead working Truck, or yard vehicle.