At the 2019 Shanghai Auto Show, Qingyuan Auto debuted its medium-sized electric vehicle, naming: Qingyuan Zunzhe (Chinese say "尊者" , means Ayus!mat or Sthavira, it's a title in Buddhism, means a person of high rank or high status). The design of Qingyuan Zunzhe is very sci-fi, and the details such as the through-headlights and the two-color body give people a good impression.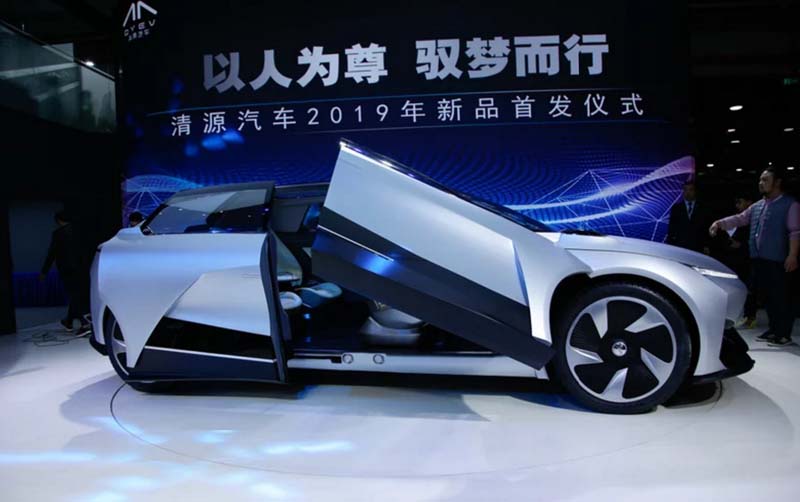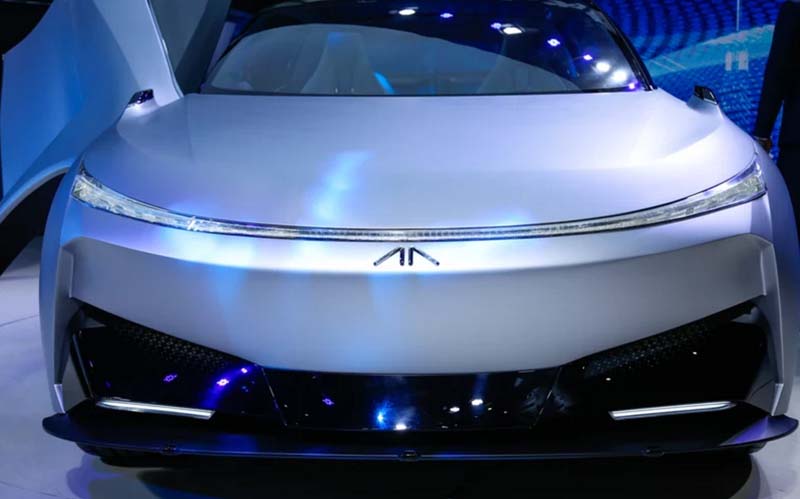 Appearance of Qingyuan Zunzhe is stylish, the headlights are designed with a long and narrow design, and the current popular through-type light strip design is also adopted. This car also does not have the shape of the air intake grille, it still looks very sci-fi. In the tail, the shape of the new car is very simple, echoing the front face, and the taillights are also designed to be narrow and long. The black roof enhances the visual experience.
Qingyuan Zunzhe is positioned as a large-size vehicle with dimensions of 5,500/ 2,150/1,650 mm and a wheelbase of 3,500 mm. There will be variety of powertrain available such as pure electric, methanol fuel cells and hydrogen fuel cells. Take the hydrogen fuel cell model as an example, its NEDC working range will exceed 372miles(600 km).
About Qingyuan Auto
Qingyuan Auto is the Tianjian Qingyuan Electric Vehicle Company, Qingyuan Auto is even not known to most Chinese consumers, but Qingyuan Auto is China 's first exporter of electric vehicles. In 2005, Qingyuan Auto's products were exported to the United States, becoming the first Chinese exporter of electric vehicles to the United States. In 2006, thanks to the company's advanced test and verification capabilities, Qingyuan Auto completed the world's first electric vehicle crash test; In 2008, Qingyuan Auto was built into the first Chinese electric vehicle production line and electric vehicle powertrain production line.
Qingyuan Automobile was established in 2001. At present, its shareholders include CN Innovations, China Automotive Technology & Research Center, Tianjin Lishen Battery Joint-Stock and etc., It has developed into a specialized high-tech enterprise integrating R&D, production, sales and operation of new energy vehicles.
Anyway Qingyuan Auto has not yet any passenger cars in market, but it does produce some kinds of EVs such as Refuse Collection Vehicle, transport van, service minivan, post office minivan, Overhead working Truck, or yard vehicle.