A total of 50,000 new cars have been rolled off the assembly line. Recently, NIO has added a second-hand car dealership and second-hand car brokerage services to further expand the source of users.
NIO's official second-hand car service has actually been available in all the time. Officially certified used cars can be found on NIO's App. The newly added second-hand car business this time is mainly to attract replacement users: after owners with other vehicle brands have traded in NIO, they can hand over the old cars to NIO for processing and simplify the transaction process.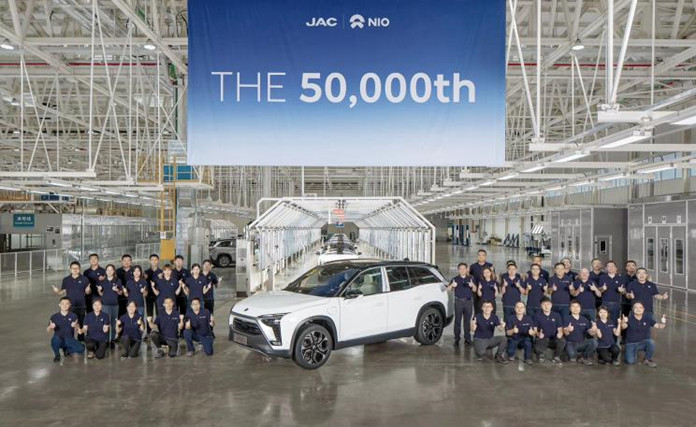 On July 17, after receiving a capital injection of 7 billion yuan from the Hefei Municipal Government, NIO solved the "money problem" and gradually released new products and new businesses. Before second-hand cars, NIO also established a battery asset management company to promote the separation of cars and electricity.
In terms of sales volume, in the first half of 2020, NIO's cumulative sales volume has reached 14,000, not only leading the way in Chinese EV startups but also occupying a place in the high-end SUV market. In the second half of the year, the new model EC6 will be delivered in September. NIO's situation seems to be getting better.
The development of the second-hand car business will help further promote sales. Vehicle brands such as Toyota, BMW, and Audi all have second-hand car replacement services. From the data point of view, compared with fuel vehicles, electric vehicles have a higher percentage of purchases and exchanges. For luxury electric car brands like NIO, the first purchases by car owners are even lower, so the promotion of used car replacement is a very targeted marketing tool.