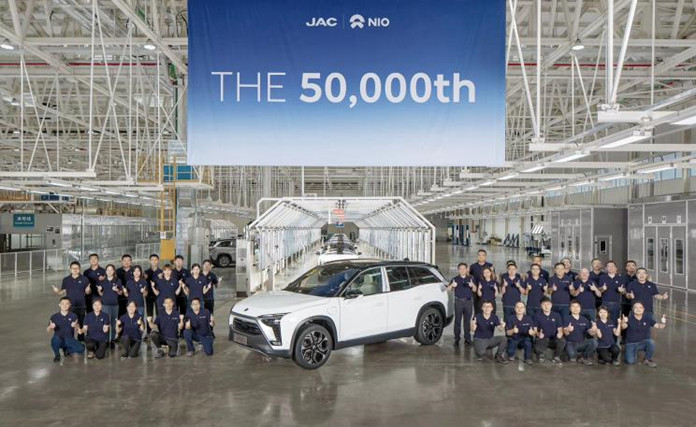 Recently, NIO officially stated that the 50,000th NIO production car was officially off the assembly line. It achieved the result in 783 days and created a new speed in the industry. At the same time, NIO's third mass-produced mid-sized pure electric coupe SUV, NIO EC6, will announce its configuration and price at the Chengdu Auto Show in July, it will begin delivery in September.
According to previous reports in this month, NIO XPT ushered in the 100,000th EDS electric drive assembly off the assembly line at the Nanjing Advanced Manufacturing Technology Center. It is worth mentioning that NIO firmly ranks first in the installed capacity list of high-power EDS electric drive systems (150kW and above) in the Chinese market.
In the second quarter of this year, NIO delivered a total of 10,331 vehicles, and for the first time achieved tens of thousands of delivery in a single season. The third production car is also in progress and is scheduled to be delivered in September this year. In terms of profit, improving gross profit margin is one of NIO's core goals in 2020. NIO has repeatedly expressed its confidence in achieving a positive gross profit margin in the second quarter of 2020 and a double-digit gross profit margin at the end of the year.