On June 23, BAIC BEIJING-X7 was officially launched. It is offered in a total of 8 variants with a price range of 104,900-216,9000 yuan (~US$14,822 – US$30,648). Beijing X7 is provided by two kinds of power combinations, the 1.5T gasoline engine and the PHEV version with 1.5T engine plug-in hybrid. The overall shape of BEIJING-X7 is simple and generous. It adopts the latest family design, positioning a compact SUV.
We have previously reported the appearance of this new car, take a look at the post below: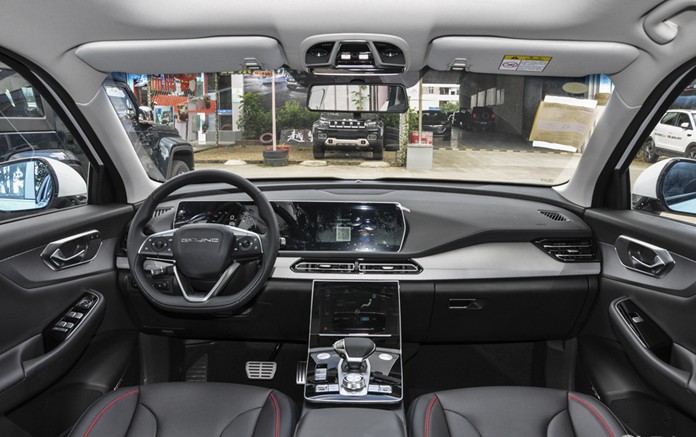 Whether it is the fuel version and PHEV just released, or the pure electric version that is going to launch, or even different car body structures such as cars and MPVs, all of these can be selected under BMFA.
In terms of power, the BEIJING-X7 fuel version is powered by a 1.5T engine with a maximum power of 188 horsepower and a peak torque of 275 Nm. The transmission system matches the 6-speed manual and 7-speed dual-clutch transmission. At the same time, the new car also provides plug-in hybrid models, but the official has not yet announced power data. In addition, the standard, sport and economy driving modes of the three models of the new car are standard.