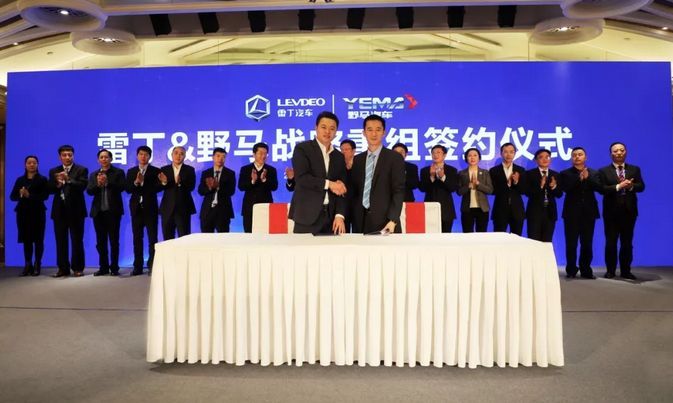 In January of this year, LEVDEO acquired YEMA Auto and strategically reorganized it. We learned from LEVDEO that the company will launch three pure electric models codenamed SC3, EK3 and C10E in the near future. Among them, SC3 positioning hatchback models, EK3 positioning sedan models, C10E positioning SUV models.
LEVDEO announced that it will launch three pure electric models in the near future. At the same time, the company also released a set of sketches for the hatchback SC3 and the sedan EK3. The headlamp sets on both sides of LEVDEO SC3 are connected by a horizontal V-shaped trim, and the hexagonal brand emblem is embedded. The lower fog light area is also a bar-style design, with large rims and a deep waistline to enhance movement.
The sedan model EK3 features a coupe style, and the five-spoke rim adds a sporty feel. The waistline is slowly rising, the small-sized rearview mirror is refined. The door handle has a hidden design.
After the reorganization of YEMA Auto in January this year, LEVDEO launched new strategy, which means that the annual sales volume will exceed 200,000 units by 2020; more than 10 new cars will be launched by 2025, and the annual sales volume will reach 700,000 units. Can the rational judgment of targeting to urban consumers enable LEVDEO-Mustang to achieve its goal? We will keep an eye on it.
About LEVDEO
LEVDEO, a Chinese unnamed electric car brand, became famous on January 18, 2019. LEVDEO is 100% fully acquired YEMA Auto, with a purchase price of around 1.45 billion yuan.
Shandong LEVDEO Automobile Co., Ltd. is a low-speed electric vehicle company. The company was founded in 2008 and currently has 6 low-speed electric vehicles, including S50, Little Knight, D80 and so on. In 2018, LEVDEO also acquired Shaanxi Qinxing Automobile Co., Ltd., obtained the qualification of new energy commercial vehicles and special vehicles, and created western China production base – LEVDEO-Qinxing. In November 2018, LEVDEO-Qinxing new energy commercial vehicle was put into production, and the first passenger car G10 was off the assembly line.
The so-called low-speed electric vehicles in China are some kinds of small EVs that don't need to have a license plate due to its low speed and short range, and it is not allowed to travel in some main roads as well as high-way, anyway, China local govern. is now getting strictly for purchasing such "low-speed" EVs as this kinds of vehicles had gotten many security vulnerabilities.
About YEMA Auto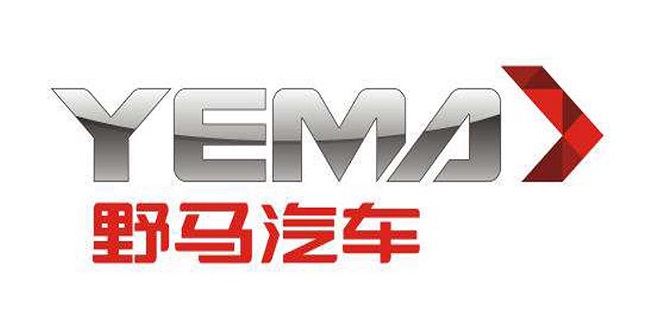 YEMA EC60 is powered by a 115kW/270Nm electric motor and a 66kWh lithium battery, with two cruising range of 248miles (400km) and 285miles(460km) under NEDC, the cruising range reaches the high level of the pure electric SUV in this class. In terms of charging, the car supports two modes: fast charge/slow charge. In the slow charge state, it can be fully charged in 9 hours.
YEMA AUTO was born in the late 1980s. It is one of the earliest car manufacturers in China. In August 2006, it was renamed Sichuan Automobile Industry Group Co., Ltd., in December 2011, after the restructuring of the shares, it was officially renamed as Sichuan Yema Automobile Co., Ltd.
Sichuan Automobile Industry Group Co., Ltd. once produced the "JINDING" brand passenger car series, "YEMA", "BAILU" brand light off-road vehicles and passenger and cargo vehicles popular in the country, especially the "YEMA" brand off-road vehicles are national inspection-free Products.
With an annual production capacity of nearly 200,000 vehicles, the company has two major companies: passenger cars and passenger cars. The bus company has a complete four-process production line and an automated terminal inspection line. The production of the YEMA Bus is the key product of Sichuan Province's key planning and development. The passenger car company introduced the production line and mold from Europe Rover, and established a complete four-process production line. It is the only local vehicle manufacturing enterprise in Sichuan Province. The F-series urban economical SUV models that have already been launched have been unanimously recognized by the market and consumers. Several models such as the S-series SUVs, the X-series high-end SUVs and the dual-use MPV models will also be introduced to the market.