On July 26, Changan Auto signed a five-party strategic cooperation agreement with China Telecom Chongqing Branch, Datang Mobile, China Automotive Engineering Research Institute and Chongqing Xiantao Data Valley Company, and announced the first China 5G automatic driving public service platform ( The 5G demonstration operation base for the self-driving open road scene) was officially opened, the L4 level automatic driving demonstration operation was started.
It is understood that Chongqing 5G automatic driving public service platform is located in the Xiantao International Great Data Valley of Yubei District, Chongqing. It has typical Chongqing traffic characteristics, including road conditions such as corners, interchanges, and shaped intersections. At present, the construction of the 5G network and the network transformation have been carried out in the region, laying a foundation for the development of the "smart road".
Changan Auto is the first Chinese car manufacturer to enter the 5G automatic driving public service platform, and provides a new generation of L4-class autonomous driving vehicles modified by Changan EADO (Yidong) EV as operational support to create the first L4-level autonomous driving demonstration in the open road scene. The open road has a running length of 4.3km and 9 stations are set up throughout the operation.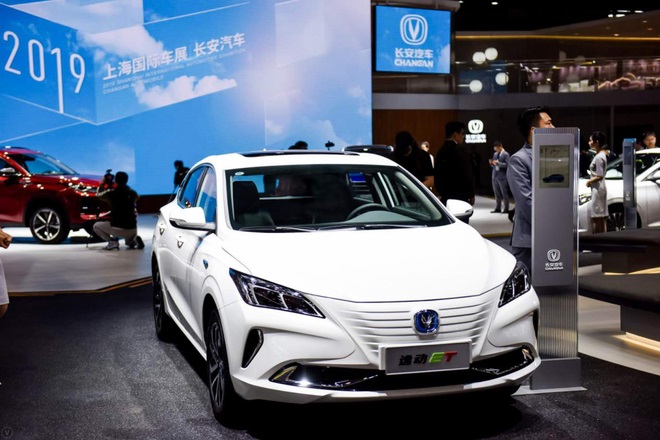 According to reports, the new generation of L4-class self-driving vehicles can provide a variety of service modes. For example, in the RoboTaxi (unmanned Taxi) mode, the user can call the car anytime and anywhere through the mobile phone APP. The vehicle will continue to operate the order or automatically enter the hospitality area after the service is completed. In the private car mode, the user binds the vehicle through the mobile app and then call the car, the vehicle will automatically search for parking after the destination is delivered, throughout the journey, the autonomous driving system can smoothly handle scenes such as passing car, car follow-up, lane changing, turning and passing traffic lights.
In recent years, Changan Auto has been actively developing automatic driving technology. In 2016, Changan Auto completed an autopilot test from Chongqing to Beijing for 2,000 kilometers. In August 2018, the Changan CS55 equipped with L3-class autonomous driving technology crossed the Hoh Xil no-man's land for the first time. According to Changan Auto, it is planned to launch a model with L3-level autopilot in 2020.
As for the L4-level automatic driving, it is currently concentrated in the field of shared travel. In addition to the L4 auto-driving car-hailing service that Changan Auto showed this time, Baidu also launched the unmanned taxi project "Apollo GO", which will be first launched in Changsha, China in the second half of this year. Looking abroad, Waymo launched a driverless taxi service in Phoenix, Arizona, in 2018. It can be seen that unmanned taxis will become the primary scene for the commercialization of autonomous driving.