At the 2019 Chengdu Motor Show, Geely Boyue PRO officially went public. Geely Boyue PRO is a facelift or upgrade version of Geely Boyue, powered by 1.5T / 1.8T direct injection engines, offers total 6 variants, prices starts at 98,800 to 156,800 yuan (~US$13,912 – US$22,079) in Chinese market.
Compared to the current selling Geely Boyue, the most important change in the appearance of Boyue PRO is in the front face and the tail. The larger size of the back-striped style family front grille has a clearer five-sided shield profile, it is similar with Geely Borui GE. The ridges on the grille form a raised line and shape with the bonnet, which looks more aggressive. The size of the LED headlights has been reduced and separated from the front center grille. In addition, the front bumper has been redesigned, the large-sized air inlets on both sides and the penetrating lower air intake port are combined with color separation to enhance the sense of movement.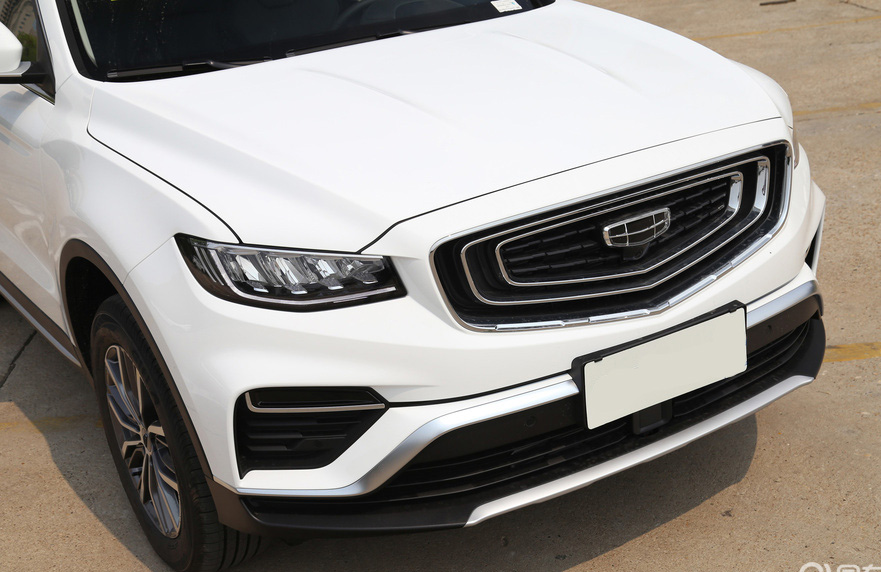 As a modified model, the side of the Boyue PRO does not change much compared to Geely Boyue, the waist line, side skirt, side window contour and floating roof design keep the existing shape, but the 19-inch rim further enhances the sense of grade. In terms of size, the new car has a length and height of 4544/1831/1713mm and wheelbase of 2670mm. The length and height are slightly increased compared to the Geely Boyue, while the width and wheelbase are unchanged.
In the rear part, the taillights of Geely Boyue PRO and the lower bumper vary greatly. The exterior style of the new style of taillights is the same as that of the current model, but the internal lamp cavity has been modified, while the central chrome trim strips running through the left and right light groups are more slender, and the central Geely brand LOGO is also replaced by the "GEELY" letter badge. The lower bumper area, Boyue PRO adjusted the position of the lamp group and the shape of the guard plate, the silver-black color matching enhances the contrast, the exhaust port is still a bilateral two-out chrome design.
Compared with the current selling Geely Boyue, the interior changes of Geely Boyue PRO is changed a lot. The steering wheel and the center console have all been redesigned. The size of the 12.3-inch central control screen is very impressive, above it, the new style air-conditioning vents with the arch-shaped symmetrical design style are eliminated.
In terms of power, Geely Boyue PRO will be powered by 1.5T/1.8T direct injection engines, with maximum power of 174hp and 181hp respectively. The peak torque is 255 Nm and 300 Nm, respectively. In terms of transmission, the 1.5T engine is matched with a 6-speed manual or Aisin 6-AT gearbox, while the 1.8T engine is matched with 7-DCT gearbox.