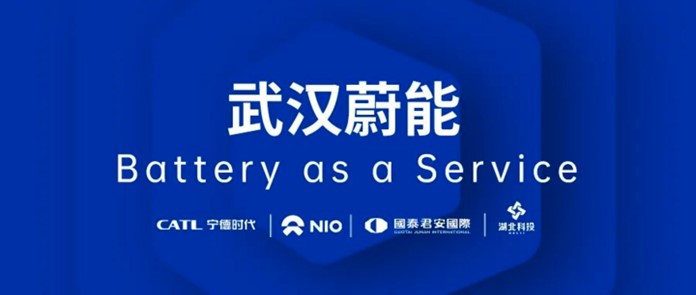 Recently, CATL announced that it joins with NIO, Guotai Junan International Holdings Co., Ltd. and Hubei Science and Technology Investment Group Co., Ltd. to invest in the establishment of Wuhan Wei Nneng Battery Assets Co., Ltd. ( Abbreviation: Wei Neng) to promote the development of the new business model of "separation of vehicle and battery" in the new energy vehicle industry, and on this basis, to launch the BaaS (Battery as a Service, battery rental service) business.
It is reported that the company's registered capital is 800 million yuan, of which CATL has obtained 25% of its shares and director seats at a consideration of 200 million yuan. CATL stated that the "separation of vehicle and battery" model has a positive role in building a green energy ecological network, reducing user purchase costs, alleviating mileage, and charging anxiety.
NIO pointed out that the successful launch of BaaS is an important milestone in NIO's development history. BaaS will greatly reduce the threshold for buying a car, making the cost of car purchase and car use lower than gasoline models of the same segment, and systematically solve the problems that have always affected the popularization of electric vehicles, such as battery degradation, inability to upgrade batteries, and large changes in vehicle value retention. Dispel users' many worries about buying smart electric vehicles, and provide users with a better car buying and car experience, which will encourage more gasoline vehicle users to choose NIO.
According to official information, Wuhan Wei Neng Battery Assets Company is a battery asset management company based on the BaaS model. The battery rental service is provided by a comprehensive service of separation of car and battery pack, battery rental, rechargeable, exchangeable, and upgradeable. It is a breakthrough innovation in technology and business model, which means that users do not need to purchase battery packs when buying a car, they can choose to rent battery packs of different capacities, pay monthly service fees, and enjoy battery replacement services and flexible battery upgrade services just like battery purchase users.
The establishment of the new company has played a vital role in the development of NIO's battery swap business. For current new energy car owners and potential car owners, there are still some problems with charging and replacing vehicles. With the continuous upgrading of new battery technology, it will drive the further upgrade of BaaS mode of new energy vehicles.