On August 14, Qoros Auto announced that the upcoming Qoros 5S officially opened pre-sale, pre-sale price range of 148,800-168,800 yuan (~US$21,130 – US$23,970) in China market, the new car is characterized by the 1.6TGDI engine.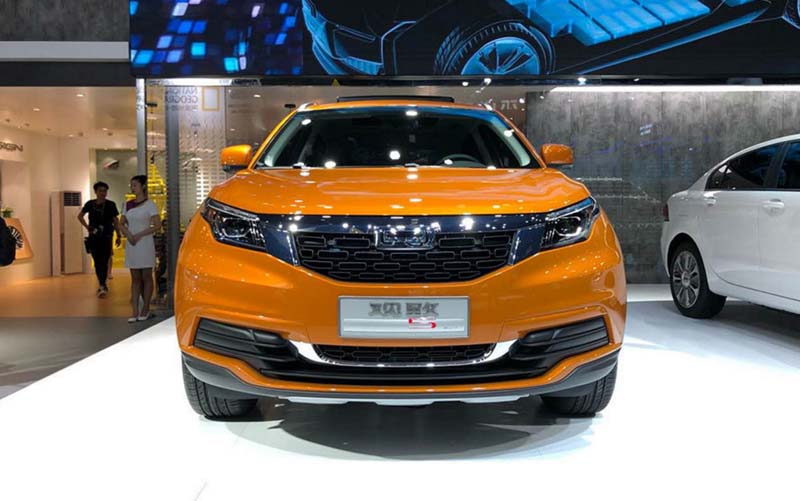 Although the official said that Qoros 5S is a product based on a brand-new platform, in fact, the exterior and interior style of Qoros 5S and Qoros 5 SUV are very close, the changes are only in some details, such as the replacement of the new LED frontlight group, the gear lever adopts a new shape, etc., added the sport driving mode, tire pressure monitoring, side air curtain are standard configuration. It is actually a model year update or facelift of Qoros 5 SUV. The body size are 4600/1869/1676mm, and the wheelbase is 2710mm.
In terms of power, Qoros 5S is powered by 1.6TGDI engine with maximum power of 197 ps and peak torque of 290 Nm. The transmission matches the Getrag 7-speed wet dual-clutch gearbox.
Qoros 5S is the first model after Baoneng Group re-enacted. Qoros Auto was once a joint venture by Chery and Quantum(2007)LLC (each hold 50% stake), Qoros was the high-end vehicle brand in Chery's system. Anyway, Qoros didn't sell good in China market, Chery sold some shares (it still hold 25% stake) in 2017, and create another high-end brand, the EXEED. But what's interesting is that even if the EXEED brand is established, Chery still hasn't given up on Qoros and positioned the EXEED brand under Qoros.
We can regard Tiggo 8, Exeed TX, and Qoros 5S as the same level models, all of them use Chery's technology, and in terms of positioning, from the brand's point of view, Tiggo 8 is the lowest, Exeed TX sit in the middle, Qoros 5S is still the highest.
At present, the pre-sale price of Qoros 5S has been released, that is, 148,800-168,800 yuan. As for the biggest highlight of Qoros 5S, it is still the new 1.6TGDI engine that is already powered by Tiggo 8 and the Exeed TX. Compared with Exeed TX, Qoros 5S may be about 20,000 yuan higher in price.