ORA R1 is a pure electric A00 mini car released by Great Wall Motor (GWM), ORA is an independent sub-brand from GWM to produce and sell pure electric vehicle. ORA R1 is based on first electric vehicle exclusive ME platform built by GWM.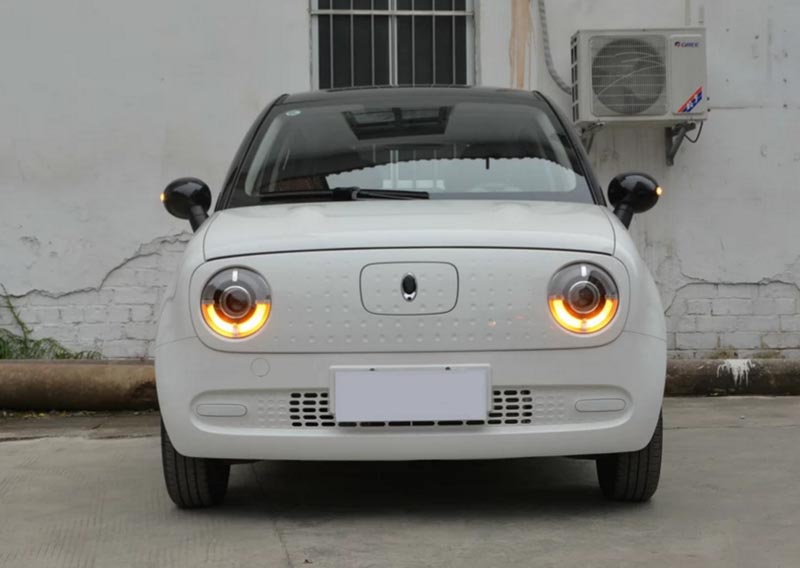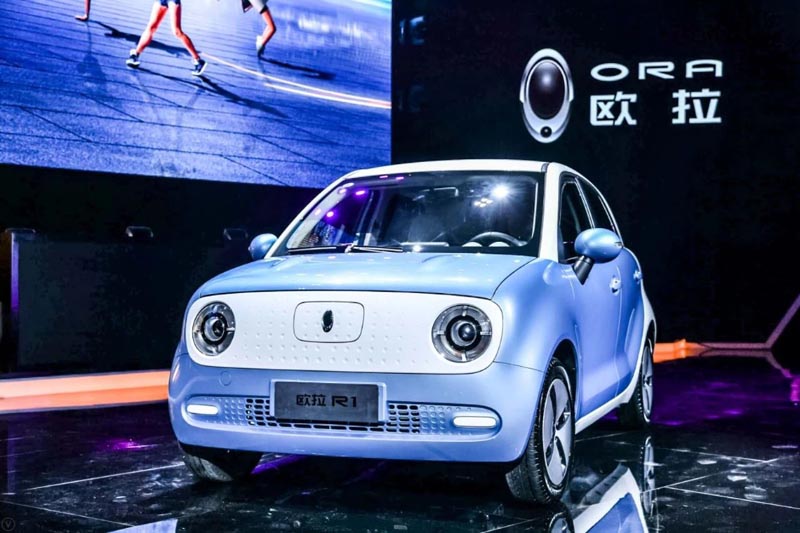 On December 26, 2018, ORA R1 made its debut Beijing and launched four models, the price starts at 59,800 yuan end at 77,800 yuan (~US$8636 – US$11,236) after China's subsidy. On the evening of March 31, 2019, ORA R1 Goddess Edition released and announced the price 79,800 yuan(~US$11,526) after the subsidy. ORA called it the first female exclusive vehicle in China.
From its sleek and full-bodied appearance, the sleek round headlights, the ring-shaped rear taillights, and the variety of beautiful body colors, we can see that this is a young, energetic car for young consumers, like the MINI or Smart, it is suitable for young consumers to urban commuting.
Appearance of ORA R1 is really cute. The front face of the minimalist design is featured with double round headlights, LED daytime running lights as well as fake front grille, the lower air inlet and LED daytime running lights are also features with rounded rectangle elements. The rear end of the car continues the sleek, cute shape to echo the front face, the taillights are designed in a ring form that is slightly different from the headlights. ORA R1 Goddess Edition is also available in the exclusive color of coral orange and strawberry red
Body size of ORA R1 is 3495/1660/1530mm, the wheelbase is 2475mm, it is very much similar to the size of smart forfour. The cute body is quite convenient for usually travels to and from work in the city.
The side lines and C-pillar shape are very similar to the smart forfour, with a 15-inch rim or a 16-inch low-resistance aluminum alloy rim.
There are two cute taillights on the rounded rear end.
The interior is simple as well. the interior of ORA R1 is also based on a sleek, cute design, and the extension of the lines makes the areas simple and clear. The three-spoke steering wheel is also similar to smart, a 9-inch floating center console display is available in the car, it can support mobile phone mapping function, reversing image, navigation, weather query and other functions.
ORA R1 Goddess Edition can also remotely view vehicle status information through ORA Super APP, and remotely start air conditioning, lock/unlock door, reservation charging, vehicle authorization sharing and so on.
In the technology and convenience configuration part, the iflytek (Keda Xunfei) intelligent cloud voice control system is configured. ORA R1 comes standard with the mobile phone Bluetooth key, the car & phone interconnection and the uphill assistant, there are also voice recognition, reversing image, electric adjustment, ECO mode, daytime running lights, electronic handbrakes, ESP body stabilization systems, 6 airbags, and smart front-view systems available for mid or higher trim level models.
As an all-electric vehicle for daily travel, ORA R1 has a four-seat layout, and the trunk is only enough for daily belongings.
ORA R1 is powered by a front single motor codenamed TZ180XS62BZ with maximum power of 35kW(47hp) and peak torque of 125 N.m. The ternary lithium battery pack comes from CATL, the capacity is 30.7kWh or 33kWh, the comprehensive cruising range declared by MIIT China is 310km and 351km respectively, it takes 40mins to charge 80% amount by fast charge mode, and 10 hours to full charge in slow charge mode.