Dongfeng Fengshen(Aeolus) E70 received a facelift at 2019 Shanghai Auto Show, 2019 Dongfeng-Fengshen E70 500 is a mid-gen refreshed model, which is positioned as a pure electric compact sedan. The main upgrade is the cruising range. The biggest highlight of the new car is the comprehensive cruising range of 315miles(508km), which is 66miles(107km) higher than the current model.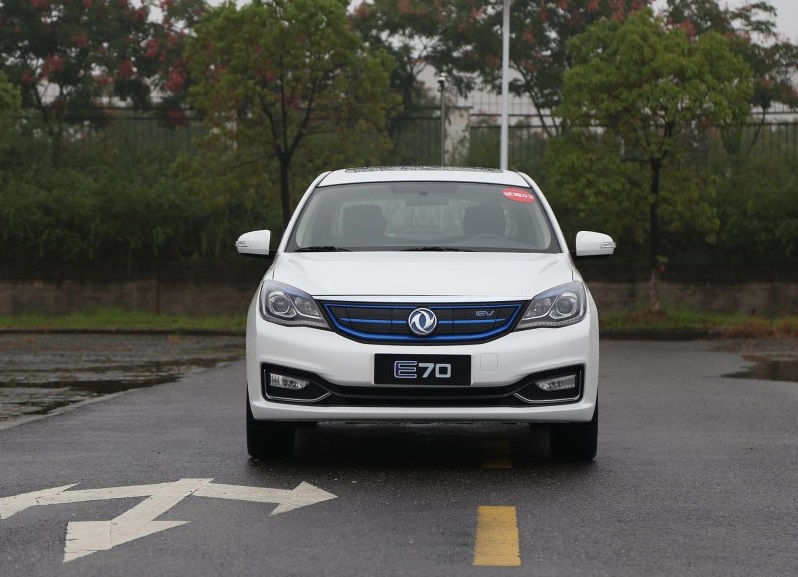 2019 Dongfeng Fengshen E70 has been redesigned with a new front face based on the old model, including new grille and new bumper.
The tail part has slightly changed, the Dongfeng LOGO is replaced with an English letter at the central, chrome trim is replaced with a light bar.
In the interior part, the new car has been optimized a lot. The shape of the multi-function steering wheel has changed and looks better.
Comparing to the outgoing model, the central console features twin display, built-in WindLink Internet car intelligent system, including intelligent voice assistant, car wifi.
Dashboard panel of 2019 Dongfeng Fengshen E70 can display all kinds of driving information.
In terms of power,2019 Dongfeng Fengshen E70 mainly upgrades the battery. The capacity of the new battery pack is 61kWh, and the total battery mass is 365kg, which is 10.2kWh compared with the current model. The new car continues to be powered by the same drive motor as the current model, with maximum power of 110kW (147hp) and peak torque of 260Nm. The all-electric range has increased from 249miles(401km) to
315miles (508km).