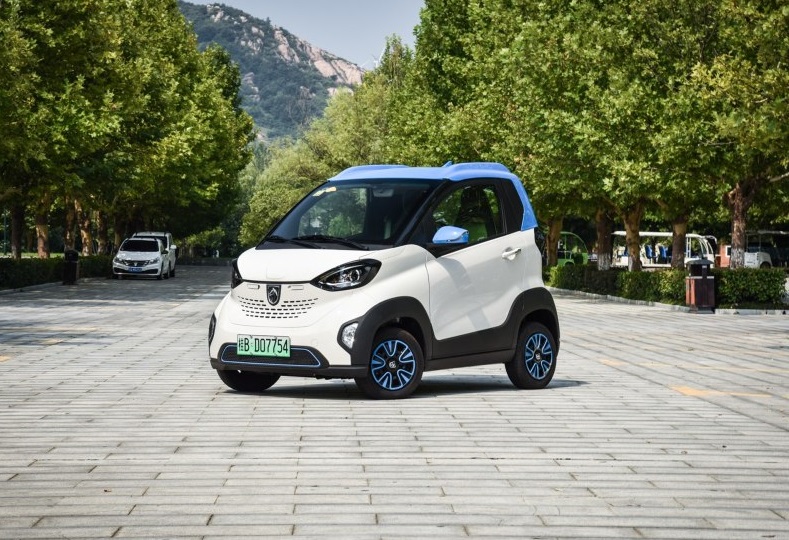 The Baojun E100 is the first all-electric vehicle in Baojun brand, it was first launched on July 21, 2017. Baojun E100 adopts pure electric drive, the new car has launched two models, with the guiding price of 93,900 yuan and 109,900 yuan respectively, price after China's subsidy is 49,800 yuan and 63,200 yuan, there are also special prices in Liuzhou China (the manufacturer base of Baojun) from 35,800 to 48,800 yuan (~US$5,185 – US$7,068) after the local subsidy, this should be the cheapest EV in China market.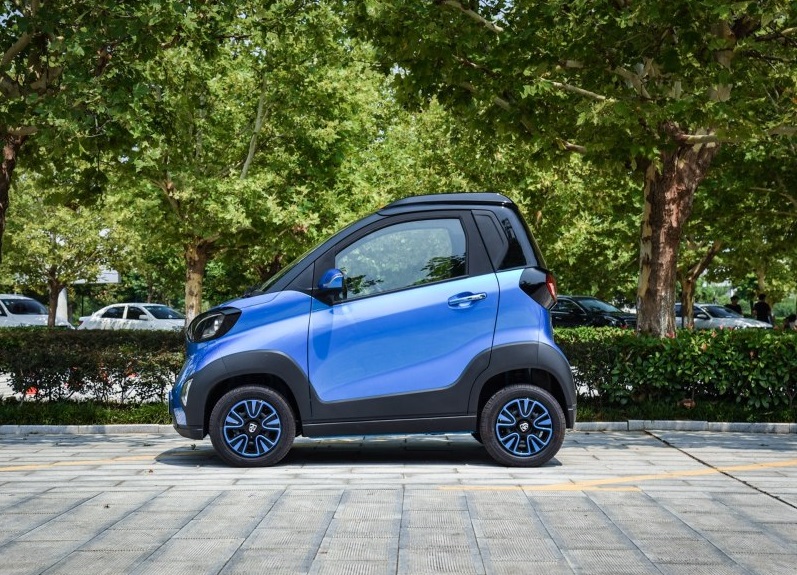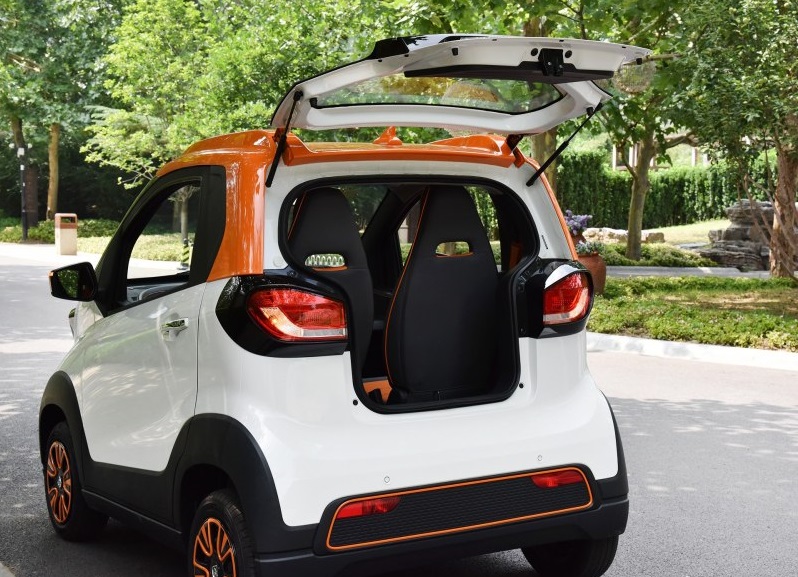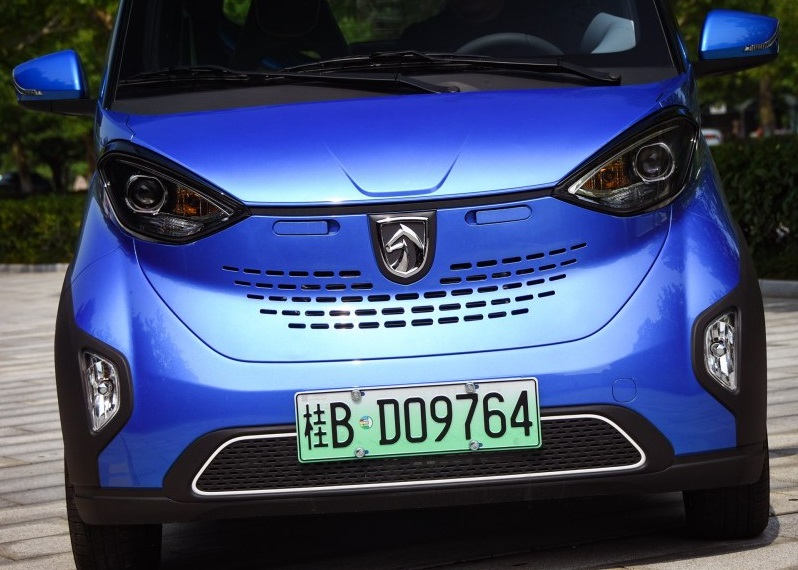 Baojun E100 is a two-seater hatchback city car measured at 2488/1506/1670mm,wheelbase of 1600mm, it is even smaller than Smart fortwo, this is indeed smallest EV in current China market.
Baojun E100 has received two facelifts, the 2018 Baojun E100 increased range from the initial 96miles(155km) to 124miles(200km), the 2019 Baojun E100 increased range from 124miles(200km) to 155miles(250km), while the appearance kept the same.
Baojun E100 uses the current popular two-color stitching design, which is more in line with the aesthetics of young people. The front grille is matched with the front bumper design with different colors, the split headlights use halogen light source, which is quite recognizable with the Baojun badge. The side of the body can be seen on the column and the roof with color separation + blackening. The body size is 2488/1506/1670mm and the wheelbase is 1600mm. This short wheelbase results in a small 3.7m turning radius. The trunk space has capacity of 190L, the curb weight is only 750kg.
In the interior, the instrument panel uses a large-size LCD screen. The layout of the center console button is simple and clear, the air-conditioning control is knob-type design that is convenient for the driver to operate during driving. The car also uses common knob shifting mechanism, the center console is not equipped with a display (official said it is optional), but it is replaced by a long strip storage compartment, which can be used to place electronic devices such as a PAD or mobile phones. The USB port is arranged behind the storage compartment to facilitate the passenger's electronic equipment.
Configuration, Baojun E100 comes standard with lens headlights, front fog lights, LED turn signals, multi-function steering wheel, 7-inch dashboard, power window, reversing radar, 2 USB ports, car 4G Wi-Fi, car Bluetooth , App car interconnection, four-wheel disc brakes. The higher trim level models added the exterior mirror electric adjustment, keyless entry / push button starter, electronic hand brake, four-way power seat, body stability system, co-pilot ISOFIX interface, five USB interfaces.
Battery pack capacity of 2019 Baojun E100 has increased to 24kWh, top speed of 100km/h, maximum power of the drive motor is still 29kW (38hp), maximum torque of 110 N.m, it takes about 8 hours for full charge.
About Baojun Marque
Baojun is a Chinese auto brand established by SAIC-GM-Wuling in 2010. General Motors (China) President Gan Wenwei listed Baojun marque as the fourth-largest brand of GM in China, which is in parallel with Buick, Chevrolet and Cadillac.
SAIC-GM-Wuling Automobile (SGMW), which was formally established on November 18, 2002, is owned by Shanghai Automotive Group, General Motors Corporation of the United States and Guangxi Automobile Group (formerly Liuzhou Wuling Automobile), a large joint venture automobile company in China.
Baojun is an entry-level car brand in China market since it's born, with the replacement of the new badge, Baojun is challenging the higher-end brand image.