The all-new Volkswagen Lamando L was officially launched on the evening of March 31, with a price range of 149,900-189,900 yuan, the all-new Volkswagen Lamando L is a compact sedan under SAIC Volkswagen, it is highlighted by its frameless doors and hatchback coupe style. The new car is built on the Volkswagen MQB Evo platform and is also a China-only model for the Chinese market under the Volkswagen brand.
More images for Lamando on our facebook page: Lamando L
In the early years, the product form of the coupe was still a rare species in the Chinese market, and Lamando entered this market segment with its attractive price, becoming the most popular coupe in the "150,000 yuan class". Today, many Chinese makers have also begun to set foot in the coupe field with the "100 thousand yuan class". The old Lamando is not unusual in terms of product form, so it has to be evolved, that's the Lamando L listed today.
Obviously, Volkswagen wants to combine the shape of traditional fuel vehicles with the pure electric ID. series to create a more avant-garde visual effect. The grinning grille in front is large in size, and dot matrix chrome plating is added inside. After modification, it looks like a Ferrari Portofino at first glance.
On the side of the body, the new Lamando L maintains a smooth coupe-style body and is also equipped with frameless doors and a hatchback tailgate, which further strengthens its sporty attributes. In terms of body size, the length, width, and height of the new car are 4784/1831/1469mm respectively, and the wheelbase is 2731mm.
At the rear of the car, the popular bar-type taillights continue to appear on the new Lamando L. The taillights are lit together with the LOGO in the center, which is more eye-catching. The trunk lid lifts up at the end in the style of an integrated spoiler, adding a sporty look to the flat rear.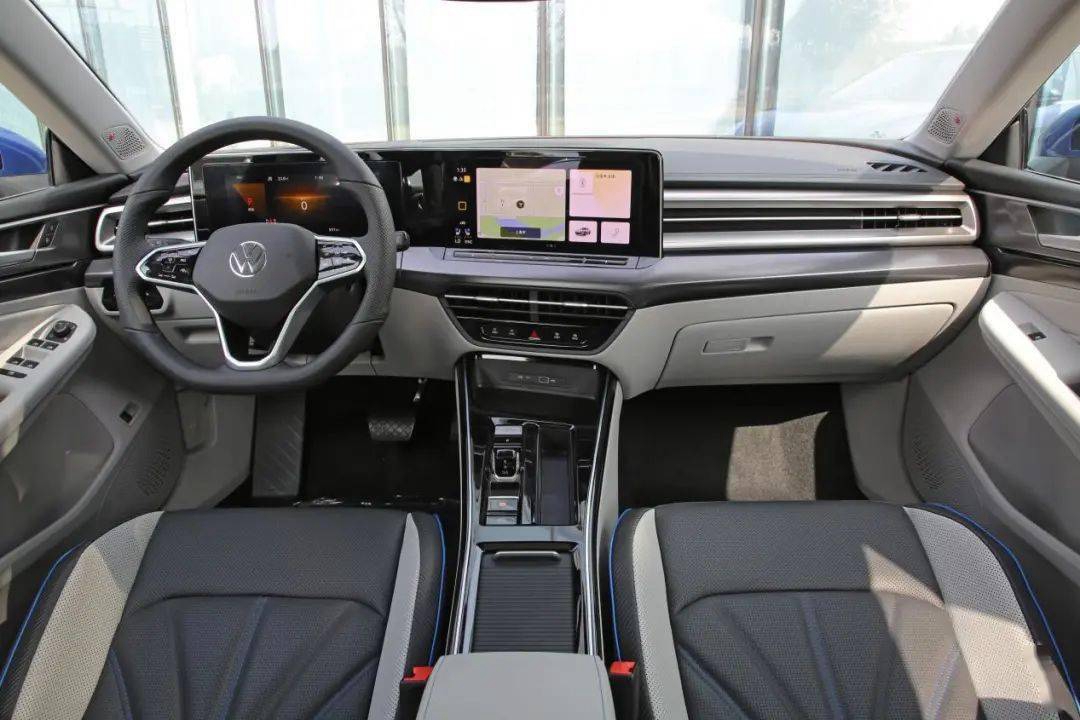 In the interior, the large-sized LCD instrument + central control screen combined screen design on the new Lamando L center console is very eye-catching, and the combination of dark/gray and metal texture trim panels is also more textured. In addition, the small-sized lever-type electronic shift handle is also a major feature, which is pocket-sized and delicate.
In terms of power, the new Lamando L is powered by a 1.4T engine (280TSI) with a maximum power of 150 horsepower and a maximum torque of 250 Nm. The transmission system is matched with a 7-speed dual-clutch gearbox.