Perhaps Hover SUV is very tall, the first feeling when I get into Hover is got in the field of view transparent and excellent. Look around and just feels that the interior trim is almost no change with the old model except the color is a little light. Leather wrapped steering wheel is with fine work, handle feel is quite comfortable, I have been full of praise.
It may be the mold of steering wheel control buttons in marked the picture, though our test car is already Hover's super-luxury model, it still does not equip with control buttons.
Although there is nothing much new to speak on the dashboard which decorates a silver ring, the regular ordered tachometer, speedometer can provide driver a clear driving data. The total ODO and record mileage can be displayed by the screen under the speedometer, but it seems a little too inconvenient to look due to the small screen.
It is the electric mirror, front fog light and headlight adjustment buttons on the left of instrument panel, the height adjustment of headlight is divided into 10 stalls, there is a rapid respond after change the stall. The front and rear fog light buttons may be constrained by the price, they are not only loose on feedback the feedback force, but also the materials are not good.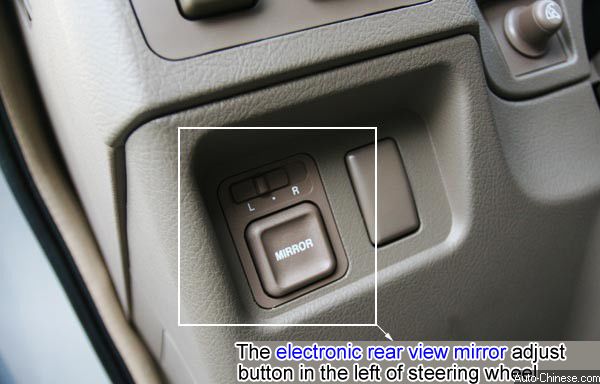 [amzn_multi_product_inline keyword='GPS' count='4′ page=" sort=" category='Automotive']