GAC Toyota has spent 919 million to buy an industrial land with an area of more than 700,000 square meters in Nansha, Guangzhou City for the construction of a fifth production line. The planned annual production capacity is 200,000 vehicles. It is expected to be completed and put into production in 2022. It is reported that in the future, GAC Toyota will mainly produce new energy vehicle products at the plant.
In fact, GAC-Toyota has planned to develop a new product line long ago. In May 2019, GAC Group issued the "Announcement on the Investment and Construction of GAC Toyota and Engine Projects", mentioning that GAC Toyota's investment in the new energy vehicle capacity expansion project Phase I and Phase II has been approved by the shareholders of both parties, with a total investment of 11.33 billion yuan. Among them, GAC Toyota's new energy vehicle expansion project added a total of 400,000 vehicles, and it is planned to be completed and put into production in 2022.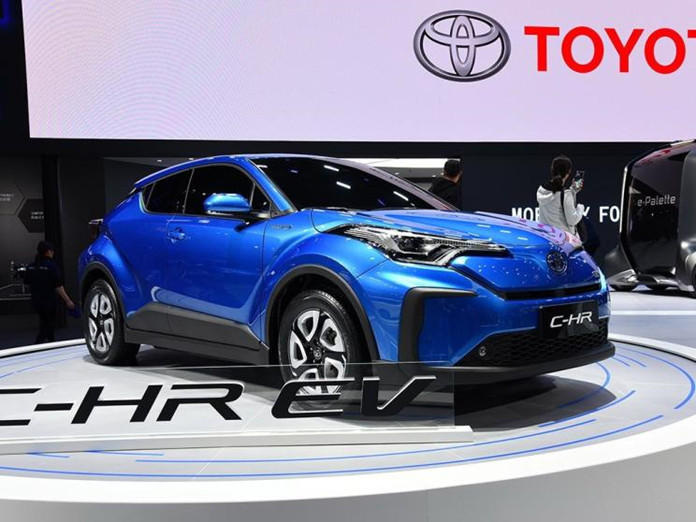 In addition to GAC Toyota, FAW Toyota was also previously exposed to invest 8.5 billion yuan to build a new energy plant with a capacity of 200,000 vehicles. It can be seen that Toyota's pace of pure electric vehicles in China is being actively promoted.
It is reported that 2020 is the "first year of EV" of Toyota Motor, it plans to launch two pure electric models of C-HR EV (GAC Toyota) and IZOA EV (FAW Toyota) in the Chinese market, which will officially accelerate the electrification. Compared with other auto brands, Toyota's electrified products that previously focused on hybrid and fuel cells appear to be "late." But in 2020, the first year of electrified Toyota, there are 2 electric products, and as many as 10 pure electric products launched worldwide.
According to the plan, Toyota strives to achieve 5.5 million electric vehicle sales by 2025, covering traditional gasoline-electric hybrids, plug-in hybrids, pure electric vehicles, and hydrogen fuel cells. Among them, the sales of pure electric vehicles will account for 1 million.