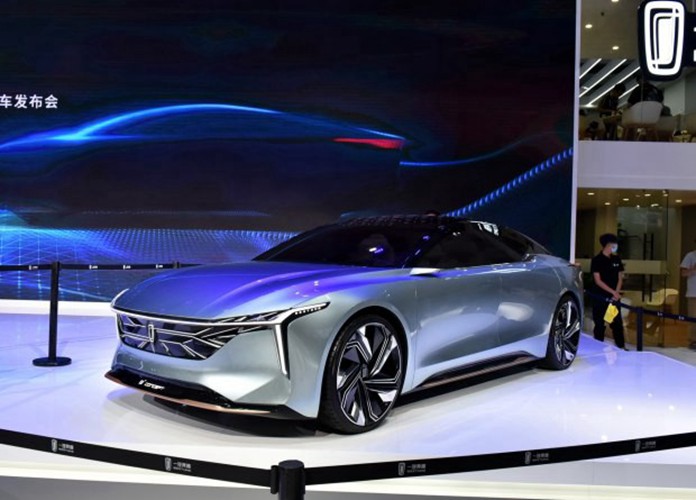 At the 2020 Changchun Auto Show, FAW-Bestune released its all-new B²-Concept concept car, which features the official so-called "sexy surface of the philosophy of light and shadow" design language, it would be the prototype of FAW Bestune's new-gen "B" series sedans.
In terms of appearance, B²-Concept car adopts the new light and shadow philosophy design concept, the broken-line LED headlights are combined with the front grille. The black trim panel at the grille also incorporates LED luminous bands, showing a strong sense of technology and futuristic. According to the official, the design inspiration for the concept car headlight group was derived from the ancient Chinese weapons "dagger-axe". The main purpose is to weaken the pupil effect of the headlights and integrate functionality and decoration.
From the side of the body, the car adopts a four-door coupe body, and the front and rear side doors have a split design, the use of smooth arcs to outline the body shape of the slip-back, extended to the rear to show the "duck tail" style characteristics.
For the rear of the car, it also uses the design of the popular bar-type taillights. The shape of the light groups on both sides echoes the headlights and presents a unique split design. In addition, the brand logo of "BESTUNE" is also attached under the bar-type taillights.
New car background
Following the release of Bestune E²-Concept and T2 concept car at the 2019 Shanghai Auto Show, FAW Bestune released the B²-Concept concept car at 2020 Changchun Auto Show. This car may be regarded as the prototype of a new generation of "B" series sedan. The design style of "B" series in the future will also be sportier and avant-garde. At the same time, the release of this concept car also heralds the new strategy of FAW Bestune's new advanced car market will be fully launched.