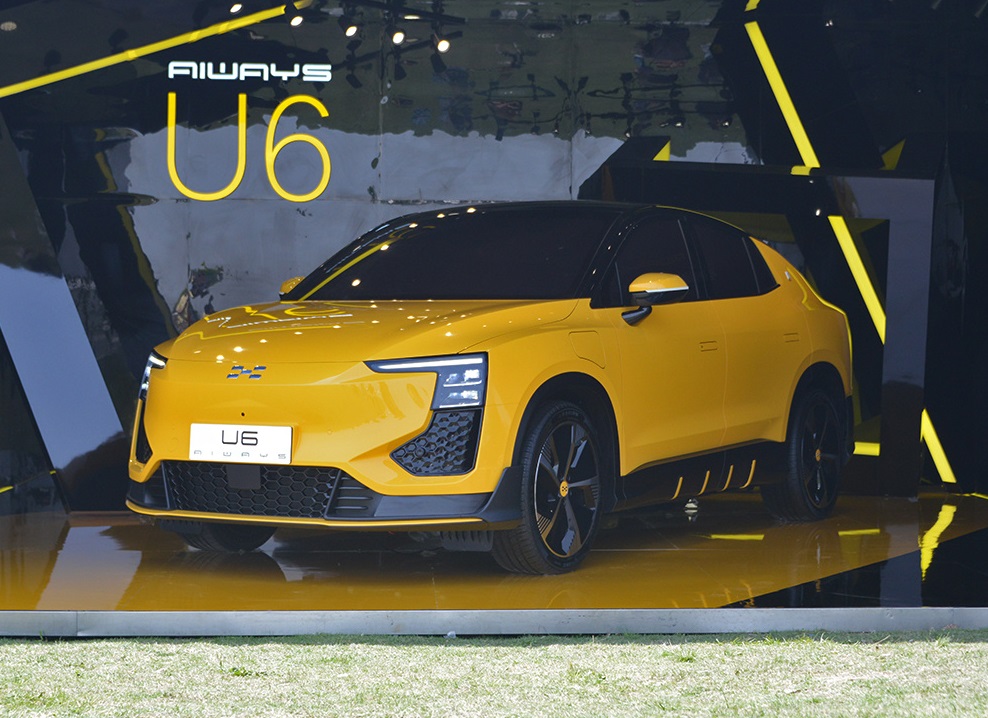 We learned that 78 AIWAYS U5 models have been loaded and sent to Israel, officially kicking off AIWAYS' "going overseas" plan in 2022. It is reported that in the past 2021, AIWAYS exported 1,676 new energy vehicles throughout the year, a year-on-year increase of 62.9%. It is reported that since the first batch of models were exported to France in May 2020, AIWAYS has landed in France, Germany, the Netherlands, Belgium, Denmark, Israel, Italy, Switzerland, Spain, Portugal, Sweden and other countries, with a cumulative export volume of 2,783 units. It is understood that the AIWAYS U6 model will also start a new journey in overseas markets. The new Aiways U6 is positioned as a medium-sized pure electric coupe SUV and is the second mass-produced model of Aiways Auto. The new car is expected to be officially launched in the first quarter of 2022.
Editor's Pick: Teaser Images of AIWAYS U6 ion
In fact, as early as the 2020 China International Import Expo, AIWAYS released the model plan. AIWAYS will launch two models, AIWAYS U6 and U7.
About AIWAYS U7:
The AIWAYS U7 is still in the concept car stage. The car's concept model, the U7 ION, debuted at the 2021 Shanghai Auto Show. It is positioned in six-seater medium-sized SUV, the body design of the new car also has a cross-border style, the overall shape is simple and smooth, and the use of bar-type daytime running lights and taillights creates a strong sense of technology.
In 2021, objective factors such as chip shortages and the epidemic will have a greater impact on the auto market. However, this has not stopped the export of new energy vehicles in China. According to data from the China Automobile Association, in 2021, the export volume of China's automobiles will exceed 2 million units, and the export volume of new energy vehicles will reach 310,000 units, a year-on-year increase of more than three times.
In December 2021, the first AIWAYS brand experience store and flagship store in Tel Aviv, Israel officially opened. In addition, AIWAYS has also established a large-scale parts storage center in Europe to ensure users' needs for car maintenance. In addition, we also learned that by the end of 2021, AIWAYS has applied for 1,060 patents, and has performed well in the fields of technological innovation and intelligence.