Recently the European version of AIWAYS U6 officially landed in Germany, France, Spain, Denmark, Sweden, and Switzerland. The starting price in the German market is 45,500 euros. In addition, as of November 30, AIWAYS has exported a total of 5,984 units to more than 20 countries and regions.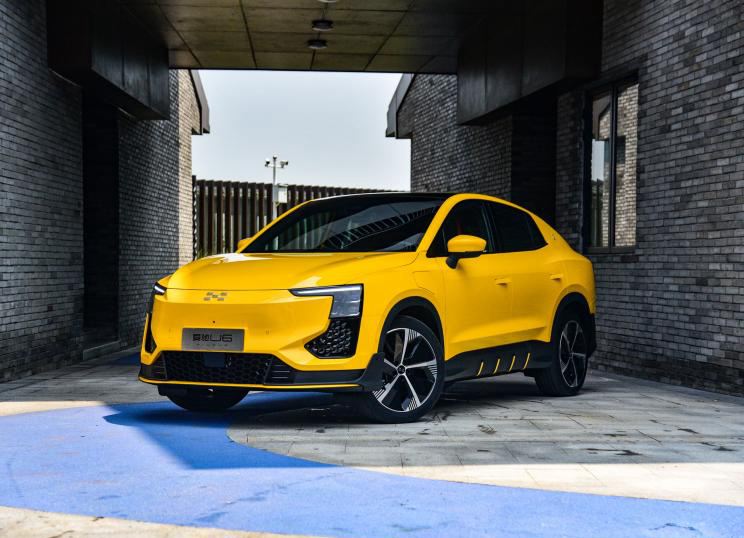 AIWAYS U6 is a model built on the pure electric exclusive MAS platform. The overall appearance basically continues the design of the U6 ion concept car, and the shape of the X-shaped shark nose front face is lifelike. In terms of body size, the length, width and height of the new car are 4805/1880/1641mm respectively, and the wheelbase is 2800mm. At the rear of the car, the new car is equipped with a small rear spoiler, and the taillight adopts a bar-type design, which is inspired by the compound bow used in competition.
In terms of interior, the new car presents a simple and technological style as a whole. The 8.2-inch instrument display screen is integrated with the center console, and the 14.6-inch frameless high-definition center control screen in the middle adopts a floating design. With the unique interstellar cruise shift handle, it further highlights the sense of technology. In terms of intelligence, the European version of AIWAYS U6 will be equipped with intelligent driving assistance functions such as IACC intelligent adaptive cruise level LKA road departure assistance.
In terms of power, the European version of AIWAYS U6 is equipped with an electric drive system with a maximum power of 160kW and a peak torque of 315 Nm. The power battery capacity is a 63kWh version. Under the WLTP test conditions, the maximum cruising range reaches 400km, and it takes 35 minutes in the fast charging mode. It can be charged from 20% to 80%.
Aiways Automobile is a startup from China. Founded in 2017, Aiways is not far behind in terms of time. However, AIWAYS does not seem to pay much attention to the Chinese market. In 2020, the annual sales volume of Aiways in the Chinese market is 2,600; in 2021, it is 3,011; in 2022, new energy vehicles rised completely, and it is not surprising that the monthly sales of many Chinese new energy vehicle brands exceed 10,000. With only more than 7,000 units sold in two and a half years, the gap between AIWAYS and its competitors is widening.