We learned from Changan Automobile official that Changan Ruixing(睿行) ES30 pure electric vehicle was officially launched, the new car was launched total two models, the price is 66,800 yuan and 69,800 yuan respectively after subsidies. The NEDC range is 189miles (305km), the maximum power of the motor is 45kW (60hp), and the maximum torque is 160N·m.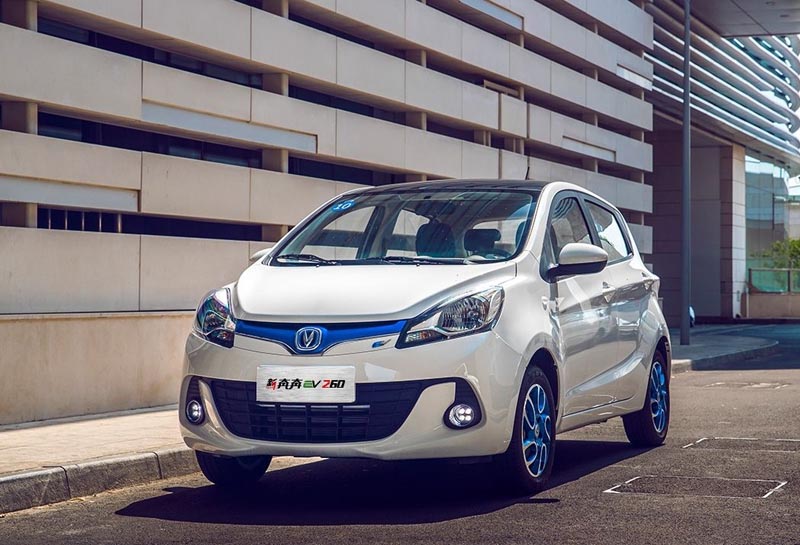 As we know Changan Ruixing series vehicle now comes to Changan Kaicheng (Kaicene) brand, position of Changan Ruixing brand is lower than Changan Auto. Anyway this "new car" is again a rebadging product of Changan Auto's New Benni EV. You may also consider it as the facelift of New Benni EV, it refreshed slightly on both appearance and interior.
Ruixing ES30 is a mini car which has a Changan Auto's family front face design language, front face is good looking.
Size of Ruixing ES30 is 3780/1650/1530mm and wheelbase of 2410mm, the size is much close to the New Benni EV (3730/1650/1530mm), wheelbase is the same as New Benni EV.
Ruixing ES30 has a 9.7inch central console display, the large screen supports mobile smart communication and integrates functions such as music, navigation and calling. In addition, the new car features a knob-shift gear that is small and lightweight.
In terms of safety configuration, Ruixing ES30 is equipped with driver & passenger seat airbag, ABS+EBD, tire pressure monitoring, and rear parking radar. In the convenient configuration, power windows and power tailgate are also standard.
For the power system, the Ruixing ES30 motor has maximum power of 45kW (60hp), maximum torque of 160N·m, and maximum speed of 102km/h. The new car uses a ternary lithium battery pack with capacity of 32.85kWh, and the comprehensive mileage declared by MIIT is 189miles(305km), whicle the New Benni EV has range of 187miles(301km).
Ruixing ES30 is right the other New Benni EV from all aspects. It stands at lower end than Changan New Benni EV brand. We may also see from the prices, Ruixing ES30 starts has price of 66,800-69,800 yuan after China government's subsidy, while price of Changan New Benni EV starts at 69,800 end at 81,800 yuan.