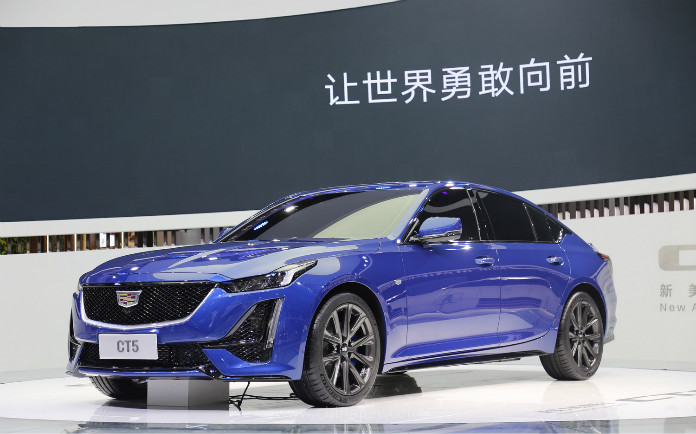 On September 5th, 2019 Chengdu International Auto Show officially opened in Western China International Expo City. At this year's auto show, Cadillac officially released the CT5 China Version. CT5 China Version continues its US design style, it is powered by 2.0-liter inline four-cylinder turbo engine, which is expected to be available in the fourth quarter of 2019.
In terms of appearance, the Cadillac CT5 China version features the latest family-style design, and the flat shield-shaped front grille with long and narrow headlights gives a sharp feeling. In addition, the new car's LED daytime running light adopts the vertical structure of the upper and lower sections, with chrome trim and U-shaped front surrounding air inlet, which looks quite aggressive.
In terms of body size, the new car has a length, width and height of 4,924/1,883/1453 (1445) mm and a wheelbase of 2,947 mm. In the rear part of the car, the CT5 line-shaped LED taillights are embedded with two LED strips with different trends, the short-shaped trunk is equipped with a spoiler and a bilateral two-way chrome-plated exhaust, which is sporty.
Power: The Cadillac CT5 China Version will be powered by a 2.0T inline four-cylinder engine with maximum power of 241 hp, the transmission system is expected to match the 10AT gearbox.
Cadillac CT5 China Version will be made by General Motors' joint venture in China, the SAIC-GM.