According to the Chevrolet official China, the all-new Chevrolet Trailblazer will be officially listed on September 6, 2019 in China market. Not like the overseas mid-size Trailblazer, the Chevrolet Trailblazer China version is positioned in a 5-seat compact SUV, which is slotted between the Tracker (Trax) and Equinox, the all-new Chevrolet Trailblazer has made its debut at 2019 Shanghai Auto Show that opened in April this year.
The all-new Chevrolet Trailblazer draws on the design language of the new generation of Blazer models. The new car features a split LED light set + a large mouth front grille design. The Redline version incorporates a sports kit, a black grille and a front grille on the underside. The red decoration creates a strong sporting atmosphere.
The Chevrolet models selling in China market mainly in sedan or hatchback, there are only 2 SUV models, Chevrolet sedan models accounted for more than 90% of the cumulative sales in the first four months of 2019.
But the SUV market is second largest market segment in China. Chevrolet has realized this problem and began to strengthen its offensive in the SUV market. At this year's Shanghai Auto Show, it launched two new SUV models, one for replacement model of Trax, the other one is the all-new Trailblazer.
Referring to the overseas version of the Chevrolet Trailblazer, it is a mid-size SUV based on the Isuzu mu-X. It is mainly sold in India, South Africa, Australia and other places, and the design is also very different.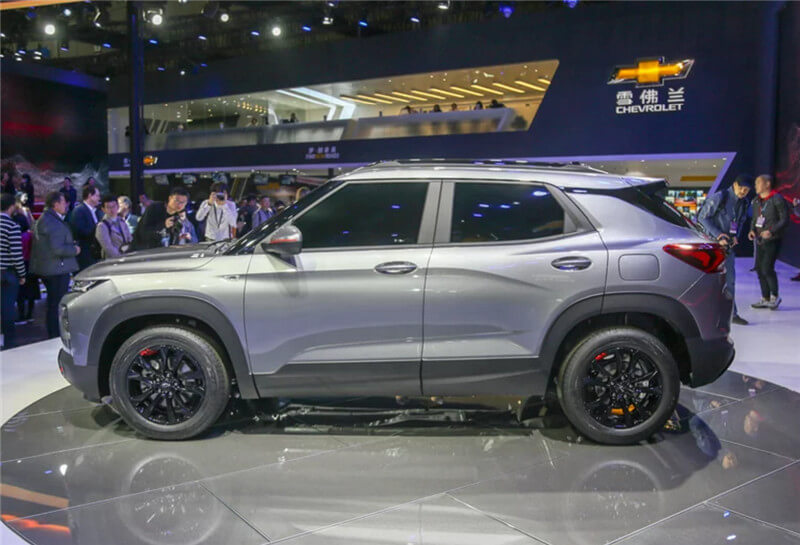 In the Chinese market, the positioning of all-new Chevrolet Trailblazer will be different. It is reported that the positioning of Chevrolet Trailblazer China version is between Tracker (Trax) and the Equinox. In terms of size, the new car has a length, width and height of 4411/1808/1633 (1653) mm and wheelbase of 2640 mm, it is obviously a compact SUV.
In terms of power, the declaration info shows that the new car will be powered by a 1.3-Liter turbo inline three-cylinder engine with maximum power of 158 ps, a transmission system or a CVT continuously variable transmission (two-wheel drive) and a nine-speed AMT transmission (four-wheel drive).
According to the official website of Chevrolet US, the all-new Chevrolet TrailBlazer US-Spec will be released in early 2020, model year 2021.
Chevrolet TrailBlazer China version is made by SAIC-GM, a joint venture of SAIC and General Motors.