SAIC-MG's first pure electric SUV MG EZS (it's named MG ZS EV in the UK) was officially launched in the UK on July 18. It launched two models and sold for £24,995-26,995. The new car is produced and exported by China factory, it has 335 km cruise range (NEDC), which will be delivered to UK users in September this year.
| | |
| --- | --- |
| MG ZS EV Excite | £24,995 |
| MG ZS EV Exclusive | £26,995 |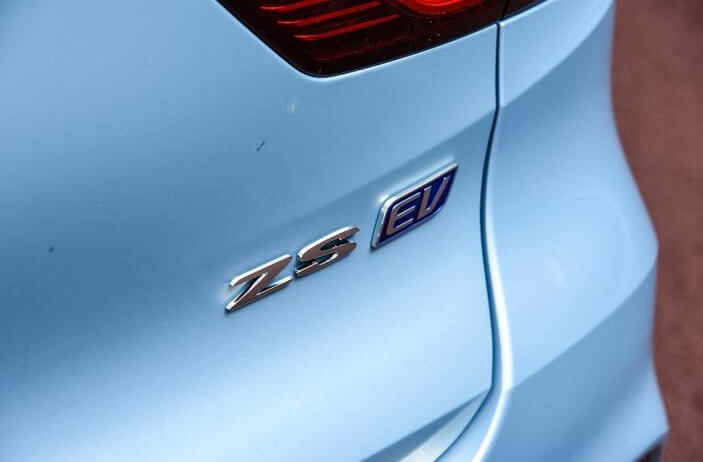 The MG ZS EV is highly consistent in design with China version, sporty, stylish design is in line with the aesthetics of the younger consumer group.
There is no doubt that the MG ZS EV sold in the UK are all designed with a right rudder. The all-black interior trim of the new model is matched with the three-spoke flat-bottom steering wheel, which reflects the young sports-oriented design style. The materials and overall texture are also good. In terms of configuration, the MG ZS EV will provide panoramic sunroof, GPS navigation, Carplay, Android Auto, keyless entry system, MG Pilot driving assistance system (including blind spot detection, lane keeping assist, etc.).
MG ZS EV is powered by permanent magnet synchronous motor with maximum power output of 110kW (147hp), maximum torque of 350N·m, battery capacity of 44.5kWh and energy density of 161Wh/kg. Its battery temperature control system has water cooling and electric heating, which can dissipate heat quickly in summer and heat up in winter. In addition, the new car can charge up to 80% in 30 minutes, and 6.5 hours in slow charge.
Specifications comparison of MG ZS EV and competing models
| | | | |
| --- | --- | --- | --- |
| Model | MG ZS EV | Nissan Leaf | VW e-Golf |
| Battery energy density | 161Wh/kg | 157 Wh/kg | 114 Wh/kg |
| Curb weight | 1518kg | 1580-1640kg | 1573kg |
| Battery Capacity | 44.5kWh | 40kWh | 35.8kWh |
| NEDC Range | 335kg/208miles | 270km/167miles | 255km/158miles |
| Electricity consumption (kWh/100km) | 13.8 | 14.6 | 13.6 |
| Max. torque | 350N.m | 320N.m | 290N.m |
| 0-50km/h acceleration time | 3.1s | 4.4s | 4.2s |
After the listing in Thailand in June this year, MG ZS EV exported to the UK and returned to its own "hometown". Subsequently, the new car will also be listed in countries such as Australia and Saudi Arabia. The expansion rate of MG in overseas markets has begun to increase, and it also shows that the MG brand pays more and more attention to overseas markets. We hope that MG ZS EV will be widely recognized in overseas markets, and we hope that more Chinese brands will succeed in the offshore market by their own strength.
Related post: