Hongqi all new model H7 will be designed by the EX Rolls-Royce design chief Giles Taylor. He oversaw the design of the Cullinan as well as the latest Phantom. Judging from the leakage image we obtained, the all new H7 adopts design concept similar to that of the E. Jing GT concept car. The U-shaped front grille is matched with the straight waterfall-type mesh and the central red trim to make the front. Making the front face classy.
The all new H7 has a very smooth side profile. From the roof line, the more inclined C-pillar design, and the shorter trunk, all new H7 has a seductive style. In addition, the light and shadow effect on the side of the car is also quite high-grade.
From the design drawing, the tail shape is also simple and decent. It is reported that the design of the all new H7 trunk trim is inspired by the Tiananmen Gate, which is quite traditional Chinese, the trim is also connected to the headlights on both sides, adding a layered feel to the tail.
The new design element comes from Mr. Giles Taylor, the former design director of Rolls-Royce, let's take a look: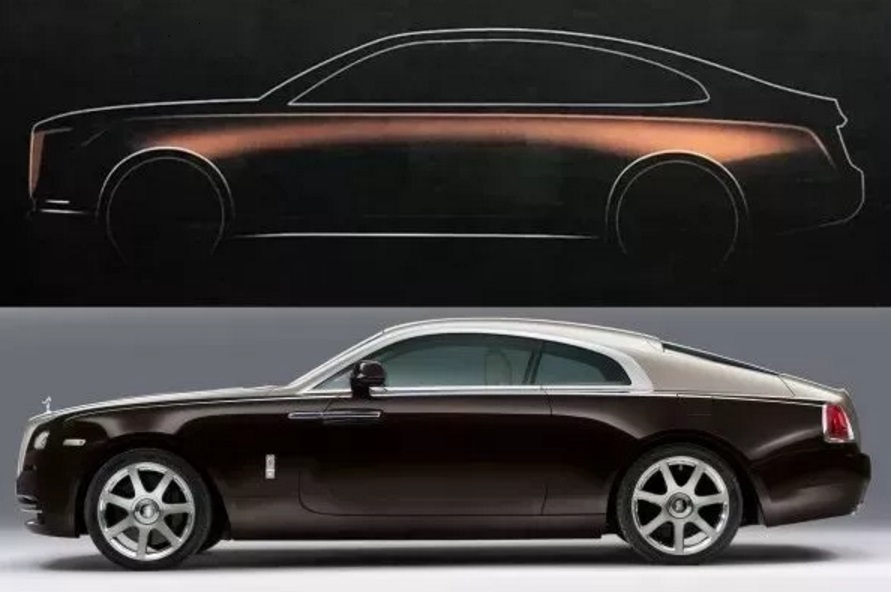 It is reported that another new Hongqi HS7 will be equipped with a 3.0T V6 supercharged engine with variable tumble technology, clutch pump and water-cooled exhaust manifold technology and in-cylinder direct injection technology. The supercharged engine is the first one in China, it will have a strong performance in terms of power. Will this be the legendary all new H7 engine?
About Hongqi Marque
The Hongqi (Chinese say "红旗" means "red flag") brand is the luxury brand directly operated by China FAW Group, it is directly operated by headquarter of China FAW Group.
In 1958, Hongqi sedan was born and became a national vehicle for state leaders and major national events. In the 1960s and 1970s, Hongqi sedan became a flag of the Chinese auto industry. After the reform and opening up, Hongqi continued to bear the burden of marketization and commercialization while continuing to shoulder the heavy responsibility of "national car". On January 8, 2018, China FAW released the brand strategy of new Hongqi, with the brand concept of "Chinese-style new high-level exquisiteism".
You may find more about Hongqi from: https://en.wikipedia.org/wiki/Hongqi_(marque)