Recently, we have obtained a set of FAW Bestune T99 real car spy photos from relevant channels. Bestune T99 is positioned in a mid-to-large 5-seat SUV, it will be the flagship model in Bestune brand, it is scheduled to be officially launched in October this year.
In terms of appearance, the front face of Bestune T99 adopts Bestune family-style "raindrop" front grille, which is large in size and has an octagonal shape, it is also decorated with thick chrome trim strips. The headlight group will use full LED light source, and the vertical "1" shaped daytime running lights are also reserved.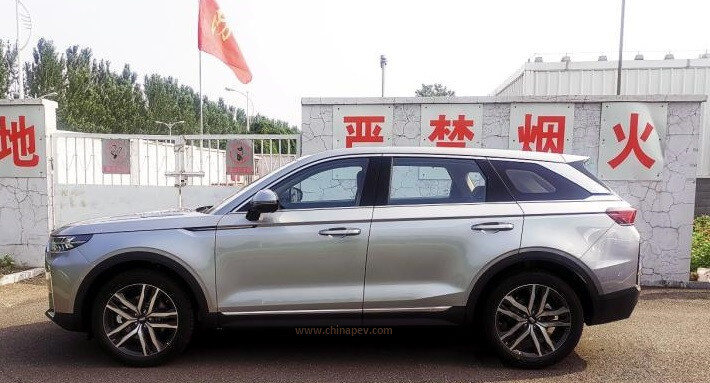 In the rear end, the overall shape is square, features the current popular bar-style taillights, the shape is relatively flat, the visual effect is outstanding. The "Bestune T99" barge in the lower right corner verifies its identity.
For the interior, the new car will feature a twin 12-inch screen design, it will also be equipped with a 3D holographic intelligent control system on Bestune T77.
In the power section, the new car is expected to be powered by the 2.0T engine as same model as the FAW Hongqi HS5, with maximum power of 224 ps and meeting China-VI emission standards.