A few days ago, we got a set of road test spy photos of the Dongfeng Fengguang ix5 2019 high performance version. Dongfeng Fengguang ix5 is a coupe SUV listed in 2018, Dongfeng Fengguang ix5 2019 high performance will continue to be same design of current model, but it will be equipped with a high-performance 1.5T engine and matched with a 6-speed tiptronic transmission.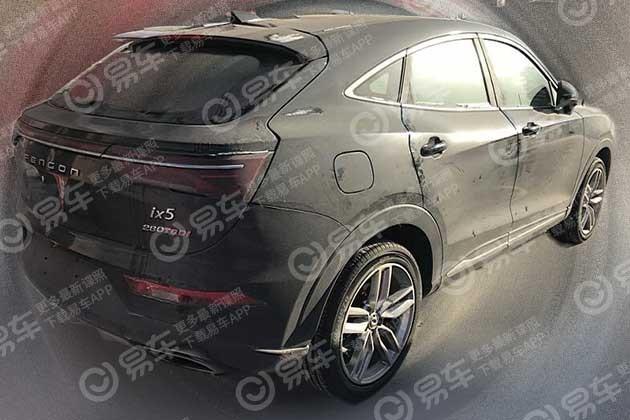 From the design of the spy photos and the interior layout, the new models will not differ greatly from current models sold in market. It is only possible to partially upgrade the configuration or to improve some details on the interior materials.
The rear logo of Fengguang ix5 2019 shows "280TGDI", which means it will be equipped with a high-power 1.5T engine.
About Dongfeng Fengguang
Dongfeng Fengguang is the sub-brand of Dongfeng Xiaokang that produces passenger vehicles. Established in 2008, Dongfeng Fengguang has a series of affordable compact MPVs and CUVs.
Dongfeng Sokon (DFSK), also known as Dongfeng Xiaokang (东风小康) in Chinese, is a joint venture between Dongfeng and Chongqing Sokon Industry Group Co Ltd., formed on June 27th, 2003, DFSK produces microvans, flat-bed commercial trucks and passenger vehicles under the Dongfeng Fengguang brand.