While a lot of people consider spending a lot of money on a dashcam pointless, given that the market is teeming with low-priced alternatives that claim to do exactly the same thing, it is worth noting that the more you are willing to spend on a high-end dashcam, the more features you get.
As the name suggests, a dashcam (or dashboard camera) can be mounted on your car's dashboard to capture images and record sounds while you are driving. It can efficiently record activities taking place inside, as well as outside the car and these footages can be used for multiple purposes. For instance, you can use a recorded video as a piece of evidence for the police to prove innocent in case of an accident.
Despite realizing its importance, if you are still unwilling to shell out a lot of money on a dashcam, you are in luck. Touted as the newest entrant in the 70mai lineup, the Xiaomi 70mai Dash Cam Pro has gone up for sale carrying a considerably lowered price tag through GeekBuying, which means, you can now buy a top-branded dashcam without emptying your pocket.
The Xiaomi 70mai Dash Cam Pro would normally set you back $99.99, but you can now purchase it for a lowered price of just $75.99 from the popular Chinese e-tailer. In addition to receiving this 24 percent discount, you can get an extra 2 percent off by using the New User Coupon during checkout, if this is your first order with GeekBuying.
The feature-laden 70mai Dash Cam Pro is designed to offer a safer driving experience. It comes with robotic arms that adopt a gravity-linkage design for hands-free mobile charging, allowing you to focus more on driving.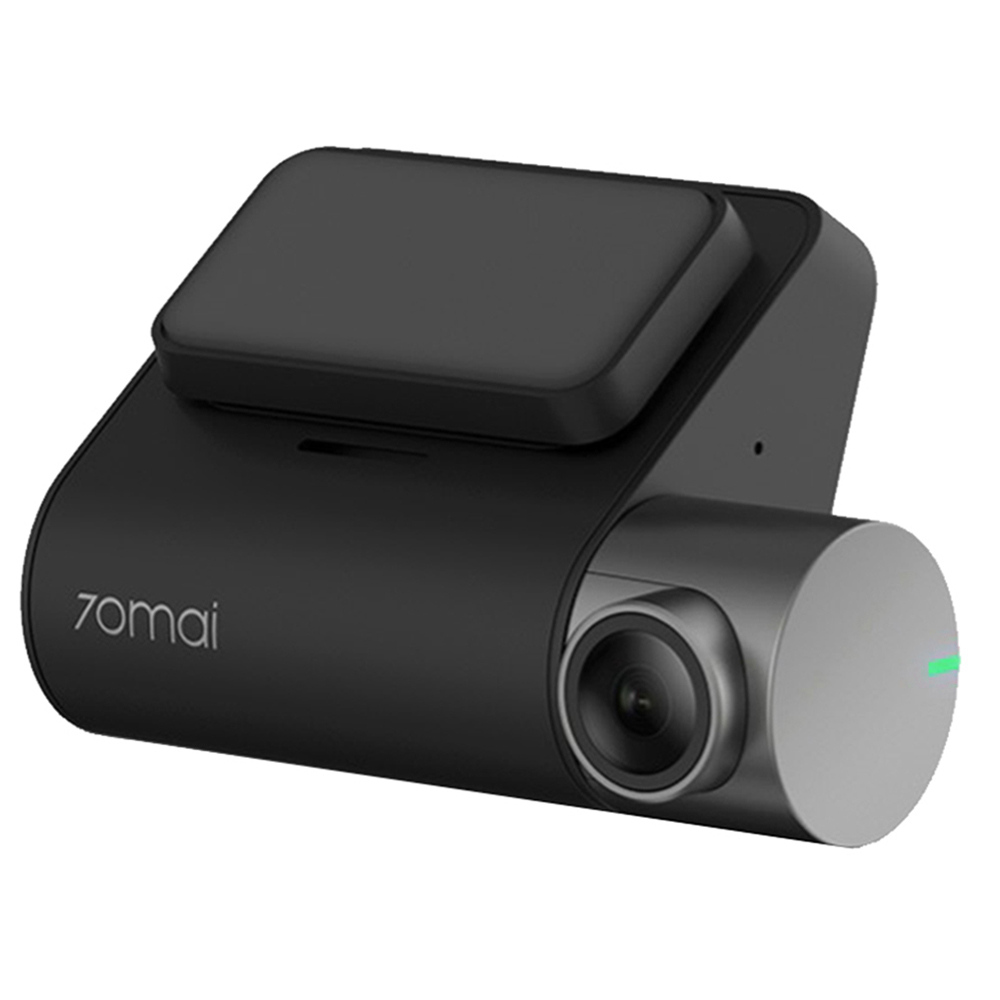 Moreover, the 70mai Pro can record in parking mode as well using its time function and motion detection ability, which is backed by G-sensor. It provides a high-quality image and captures details. It produces a 5.0MP, 1944 pixels resolution using WDR (wide dynamic range) that adjusts exposure balance to record precise details even in a dark environment or strong light.
As if that weren't enough, the 70mai Pro offers real-time alerts in case the driver deviates from the lane, or is about to hit a vehicle ahead. The dashcam reduces image distortion or degradation and offers a clearer range of view even when you are driving in a haze, smoke, or storm conditions.
The discount will be valid for the Xiaomi 70mai Dash Cam Pro English version. This black-tinted model will be available for a lowered price for just six days so place your order now by following this link.