Chinese automobile industry started late, after China joined the WTO, China 's automobile manufacturing industry gradually developed. However, Japanese, German, and American cars have long occupied almost all countries around the world including China, they have established a very good brand image and reputation. The earliest vehicles on Chinese market were Japan's Toyota, Honda, and German Volkswagen. Even in 2020, in China, most Chinese consumers still think that joint-venture brand (international brand) cars are better than Chinese car brand, they will surely choose international car brand instead of Chinese brands if money is enough in the pocket.
If time goes back 5-10 years, few foreigners may know Chinese car brands. However, like other industries in China, the Chinese automotive industry and car brands are rising up and expanding their markets. Many Chinese auto brands have made great progress in car design and vehicle handle after they have invited some international car designers to join, you may easily know it by browsing on our website. In recent years, Chinese car brands have also been working hard to expand overseas markets, anyway, most of countries are developing countries, such as countries in South America, Asia, as well as Middle East countries, Haval is one of the few Chinese brand that sells passenger cars to Australia.
Geely Auto
As an English blogger who often writes about Chinese cars, I would recommend Geely Auto the first.
Geely's reputation was bad earlier when it is just created. Li Shufu, boss of Geely, said that a car was just four wheels plus two sofas, at that time, Geely's brand image is like what he said, simple and really poor quality, out-fashioned design.
Things changed after Geely bought Volvo 10 years ago, since then, Geely's brand image has been changing year by year, they are making better vehicles, more beautiful design, appearance, interior, cool tech, and of course quality improved a lot. In recent year, Geely even launched its premium brand, Lynk&Co, to lift its reputation, Lynk&Co is doing well in Chinese market now, and plans to enter to Europe market.
In international market, Geely is also getting stronger, except acquired Volvo in 100% share, Geely plans to form (merge) a new Group with Volvo (see here: Geely & Volvo to from a group), this is the recognition from Volvo, in fact, sales of both Geely and Volvo increased too much after Geely acquired Volvo these year, that's why Volvo can accept this Chinese auto company.
In addition, not too many people know (at least Chinese people) that, Geely also acquired Proton, a Malaysia brand, and the UK super-car brand LOTUS, as well as the acquisition of LTC (London Taxi Company, now named LEVC – London Electric Vehicle Company) in 100% share quietly, Geely is also the largest shareholder of Daimler AG. Geely was listed in HK Stock Exchange since 2005.
Geely has very rich production lineup, covering from sedan to SUV, MPV, PHEV, EV. Lynk&Co is Geely's high-end, then Geely brand sits in the middle and entry level like Emgrand and Vision series, Jinggang is the cheapest car of Geely at the moment (price start only 40,000 yuan, ~US$5,738). Geely has also EV product line, except those like Emgrand series EVs, Geely has new brand in EV, Geometry Auto, it launched its first pure EV, Geometry A, at 2019, the launch ceremony was even hold in Singapore.
See the Geely vehicle lineup roughly (till the 2nd of 2019):
Lynk&Co brand: Lynk&Co 01 (compact crossover), 02 (SUV), 03 (sedan), 05 (Coupe SUV)
Geely brand: Xingyue (Coupe SUV), Bo-series: Boyue, Boyue Pro, Borui, Jiaji (MPV), Bin-series: Binyue, Binrui, as well as the new crossover, Geely ICON
Emgrand series: Emgrand GL, GS,
Vision series (远景): X6, S1, X3, X1
Geely Jinggang (or Kingkong,金刚)
Geely's EV: Jihe A (Geometry A), Emgrand PHEV, Emgrand EV,
I do suggest my Chinese friends Geely vehicles if they want to buy a Chinese brand vehicle.
See the latest news about Geely Auto: Geely Archives
Great Wall Motors
Great Wall Motors (GWM) is another Chinese brand that has grown up with the development of the Chinese automobile industry and economy. At the beginning, GWM produced pickup trucks and sedan models, this Chinese car maker headquartered in Hebei, China, soon turned around rapidly to SUV models. Today, the single model HAVAL H6 in its SUV brand HAVAL has achieved cumulative global sales of more than 3 million (refer to official website ). In 2019, GWM's annual vehicle sales exceeded 1 million.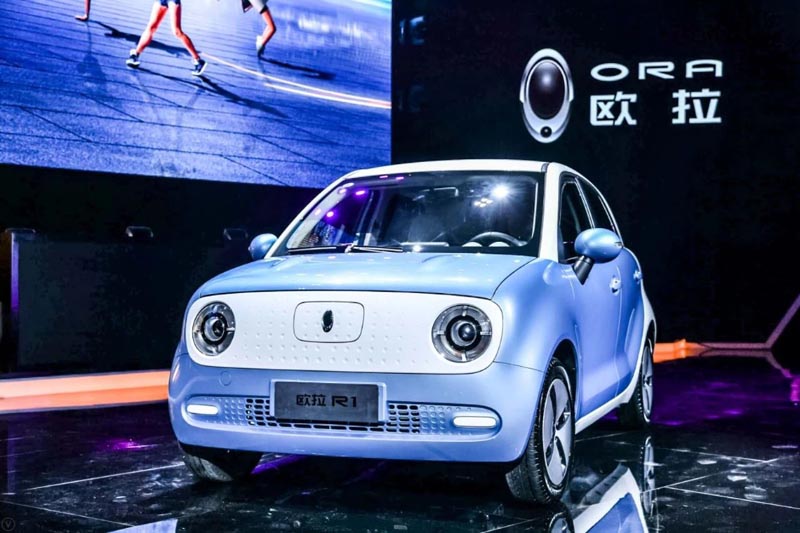 Nowadays, GWM has owned pickup truck series, Haval series SUV and its high-end brand WEY, as well as the latest electric models of ORA brand, especially the most mature and well-known HAVAL brand has three major product lines: F, M and H series. In the pickup product line, GWM was the earliest Chinese auto maker exported to other countries, it has gotten quite a lot of reputation abroad. Recently, GWM has put more effort on pickups and launched all-new PAO (P series) premium pickups.
Relying on China's development, GWM has also developed very well in international market in recent years. From the official website of Haval brand, we can see that Haval brand has sold to dozens of countries around the world. Haval even started a factory in Russia to produce Haval SUV for local market as well as WEY models.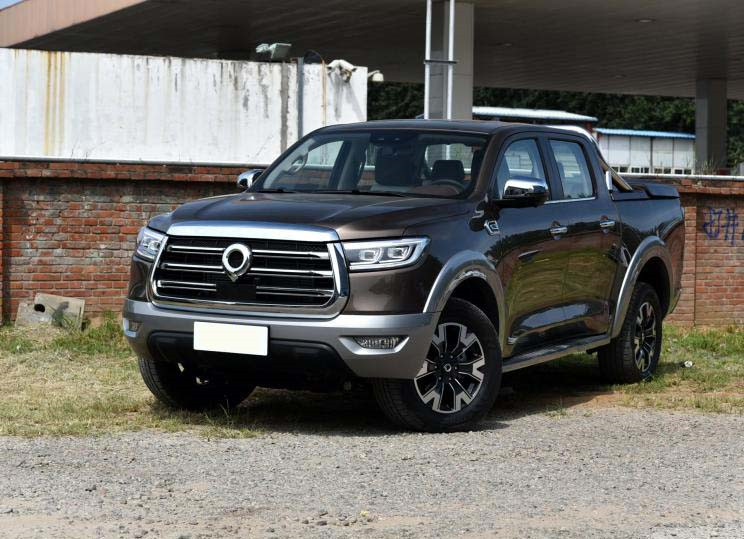 Great Wall Motors attaches great importance to the brand image, this can be seen from its official website. Haval, WEY, ORA and pickup lineup has its individual brand official website.
However, GWM also has shortcomings, it does not attach importance cars (sedan) developemnt. the GWM C series sedans have been discontinued in China long time ago. So far we have not been able to find any sedan models from GWM official websites. In addition, GWM does not seem to attach much importance to the research and development of automobile chassis. According to some Chinese automobile reviewers, almost all models of Great Wall Motors use the same chassis, it was derived from the old Honda CRV platform, therefore, Great Wall Motors was also brought to court by Honda in China.
Chery Auto
Chery Automobile is the first Chinese car brand to go abroad. Chery has won the sales title of Chinese vehicle brand for 9 consecutive years. As early as 2013, Chery Auto has sold more than 4 million vehicles and sold its products to more than 80 countries and regions. Exports have exceeded 800,000. Chery's headquarters is located in Anhui, China, it is from the same province as another China auto maker, JAC.
In the early days, Chery Auto was known by a entry level vehicle named Chery QQ, it is an A0-class mini car, the price was quite cheap, but it has good room, offering 5-seater, Chery QQ harvested a large number of young Chinese people who just want their first car, Chery QQ succeeded, it created a myth of 800,000 sales in 7 years. However, today's Chinese auto market has turned the world upside down, small cars such as QQ have long been eliminated and replaced by mid-sized SUV models such as HAVAL H6. With the development of industry and technology, people no longer small car that has four-wheels, Chinese like big cars now, the popularity of SUV models and hot sales of HAVAL H6 prove.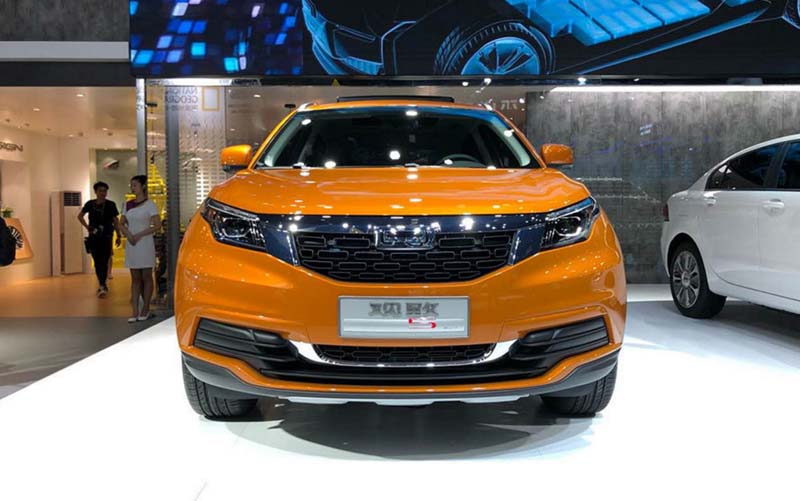 With the success of Chery QQ, Chery was also the first Chinese car manufacturer to propose the development of high-end brands. The Riich brand at that time can be regarded as Chery's idea of lifting its brand image. However, the brand image of Chinese cars at that time was cheap and weak, so Riich finally disappeared in the market. Later, Chery launched Qoros Auto, which is independent of Chery. Qoros was promoted in the Chinese market as a joint venture brand, anyway it soon falled into trouble, there is no doubt in Qoros's quality and good reputation in the market, but the sales price is too high, vehicle model released slowly, in the end, Chery Automobile again parted ways with Qoros.
After a series of frustrations in developing high-end brands, Chery Automobile has quietly launched its another premium brand EXEED and young fashion brand JETOUR in the past few years. Today, the Chery brand covers China and overseas markets with Tiggo series SUVs and Arrizo series sedan models. Chery Automobile attaches great importance to research and development, Chery Automobile also has its own engine production plant, such as ACTECO series engines with good performance.
BYD
BYD started its battery business in 1995 and has mastered the core technologies of electric vehicles such as batteries, IGBTs, motors, and electronic controls. It has become a company that can provide new energy solutions including electric vehicles and power batteries. In 2008, BYD launched the world's first mass-produced plug-in hybrid (PHEV), and since 2015, it has achieved the world's No. 1 sales of new energy vehicles (PHEVs and EVs) for four consecutive years.
BYD's vehicle once competed for price, started by ripping off Toyota Corolla (BYD F3), Aygo (BYD F0), regardless of the poor quality, the design was considered ugly by the general public. However, it carried out a drastic update to its products after the former Audi design director jointed to BYD in 2016, and then, the appearance of BYD's vehicle got fabulous changes after they put up the so-called "dragon face" design style, such as the compact SUV BYD SONG, the sedan BYD QIN, and the mid-size SUV BYD TANG, which will be exhibited in the United States, all of them are upgraded to the new face, coupling with BYD's long-term accumulation in the field of electric vehicles, whether it is BYD Tang, BYD Song or BYD Qin, the sales in Chinese market are very impressive. BYD is a very enterprising brand in China.
Now, BYD mainly sells passenger cars in Chinese market, BYD's lineup covers a very comprehensive range, from small to large size vehicle, from sedan to SUV. In recent years, BYD has gradually switched from traditional fuel car models to electric cars, it also sells Bus in overseas market.
BYD is also an alternative in the Chinese market. BYD is the only manufacturer in China that uses the Chinese characters as its badge. At present, BYD Tang (Chinese:唐), Song(宋), Yuan(元) or Qin(秦), sold in the Chinese market, are used Chinese characters as the badges. Chinese characters are not only used as car badges, but also put on many function buttons in BYD vehicle's interior.
CHANGAN Automobile
Changan Automobile can be traced back to the former Shanghai foreign-made cannon Bureau in 1862, initiated by Li Hongzhang, it changed to Changan Machine Factory in 1951, and entered the automotive industry in 1953. Changan Automobile is one of China's four largest automobile groups and is a state-owned enterprise.
Changan Auto is located in Chongqing, the largest industrial and manufacturing city in southwestern China, where there are countless automobile and motorcycle manufacturers, Changan is the largest one. Changan Auto has formed joint ventures with many international auto brands and produces their models in China, such as the Changan-Suzuki, Changan Ford, Changan Mazda, and Changan PSA (mainly produce DS brand).
Changan Auto's independent brand was developed based on many joint venture auto companies. In the early days, Changan Auto's own brand was recognized in the Chinese market mainly by Changan mini vans, and later the Benben (Benni) series of mini cars (similar to Chery QQ). However, with the development of the Chinese automobile market, minivans and small cars have gradually been eliminated from the market. Changan brand products are very rich, its product lines cover mini vans, sedans, buses, trucks, SUVs and MPVs.
JAC
Like Chery, JAC is another Chinese auto maker developed in Anhui, China. Unlike Chery, JAC is a state-owned car company. JAC started in commercial vehicles and trucks. In the field of passenger cars, JAC was well-known in the Chinese market for the commercial MPVs of the Refine series. At present, JAC passenger cars and commercial vehicles are equally important. passenger cars, SUVs, and electric vehicles have developed well.
JAC focuses on the development of overseas markets. JAC is one of the first Chinese car companies to export commercial vehicles. JAC's international market covers more than 130 countries and regions such as South America, Europe, Africa, the Middle East, and Southeast Asia. By the end of 2016, cumulative exports Over 450,000 vehicles, ranking fifth in the industry. Among them, JAC light trucks ranked No. 1 in the industry for 14 consecutive years