Brilliance FRV 2010 modeo: Interior color collocation is more energetic, USD and AUX interface is equipped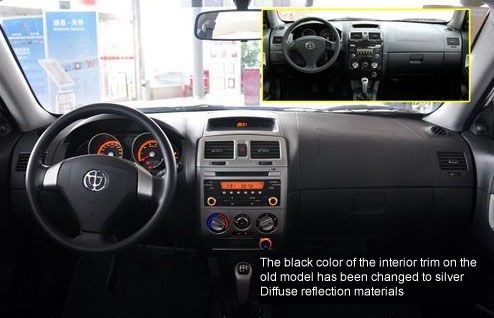 The black color of the interior trim on the old model has been changed to silver Diffuse reflection materials
The dashboard is clear, distribution  of Indicators are reasonable, USD and AUX interface are equipped on the new Brilliance FRV model.
Brilliance FRV changed the interior color to silver, especial the central console and the steeling wheel, new colour combination is not dull, the workmanship has also been improved, USB and AUX interface is new added.
The new model of Brilliance FRV doesn't use Power Window on its rear window.