On January 11, 2021, Baidu's official public account announced that: "As the world's leading artificial intelligence platform company, Baidu announced the formal establishment of a smart car company to enter the automotive industry as a vehicle manufacturer. Geely Holding Group will become a strategic partner of the new company." Subsequently, Geely Holding Group also posted on the official WeChat that it formed a smart electric vehicle company with Baidu and became a strategic partner of Baidu Electric Vehicle Company.
Geely Holding Group is cooperating with Baidu this time, not the listed company Geely Automobile Holding Co., Ltd. Baidu and Geely have not disclosed any information about the name of the car brand and the time of mass production.
It is reported that the newly formed Baidu Automobile Company will face the passenger car market, allowing users to purchase more extreme smart electric vehicles. Baidu Auto will focus on the entire industry chain of smart car design, R&D, manufacturing, sales and service, inherit Baidu's powerful artificial intelligence and Internet technology genes, and use Apollo's leading autonomous driving capabilities to play in the field of automotive intelligence for up to 8 years' advantages of experience, reshape the form of smart car products, and become a changer in the era of smart travel.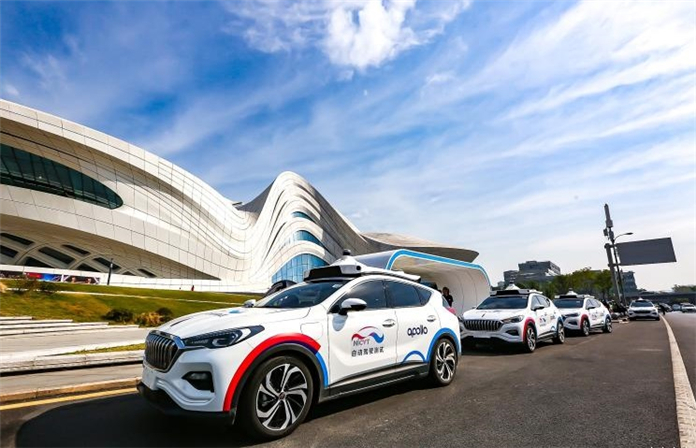 In fact, Baidu was rumored to enter the car industry as far back as December last year. At that time, there were rumors that Baidu was considering manufacturing electric cars on its own and had preliminary talks with several automakers on the possibility, including Geely Automobile, Guangzhou Automobile Group and FAW Group, but they have not yet reached any substantial agreement. Afterwards, Geely's response to the media was "no comment"; Baidu did not make any comments.
Now, the boots finally landed. However, the market does not seem to be surprised by the cooperation between the two. The reporter noticed that as early as the 2019 Baidu AI Developer Conference, Geely Holding Group and Baidu launched a comprehensive strategic cooperation on the application of AI technologies such as intelligent networking, smart driving, smart home, and e-commerce in the automotive and travel fields; October 2020 , Geely Holding Group's strategic investment and independent operation of ECARX Technology has received a 1.3 billion yuan A round of financing led by Baidu. The company focuses on automotive chips, smart cockpits, smart driving, high-precision maps, big data and car networking cloud platforms and other core technology products.