According to news from Global Times, on July 18, California Department of Motor Vehicles (DMV) officially announced that AutoX, an unmanned technology platform company, has obtained the world's 3rd California unmanned driving test license. This is the only company in China that has obtained the certification.
This time, AutoX has obtained a license for unmanned driving tests, which supports AutoX's fully unmanned driving tests on public roads surrounding the San Jose headquarters in Silicon Valley, including roads such as airports and core business districts. There is no need for a safety officer in the car, nor remote control. According to regulations, the vehicle must be tested in good weather and light conditions, and the speed cannot exceed 45 mph (about 72 km/h).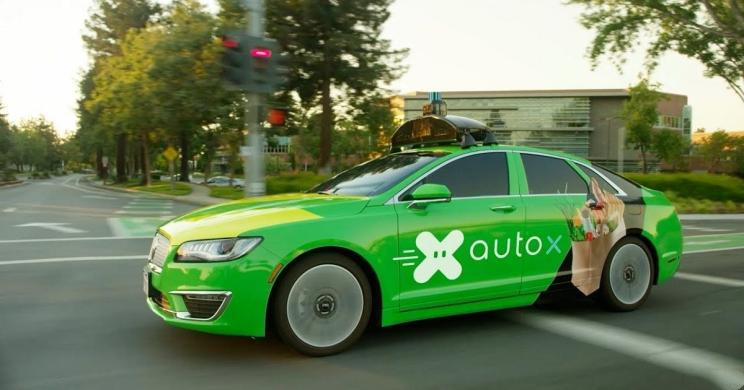 It is understood that the fully unmanned license plate has extremely high technical requirements and has a strict pre-review and evaluation process. According to the requirements of the California DMV, the AutoX automatic driving system that has obtained the license must ensure the safety of vehicles, passengers and other road users, including handling road repairs, road closures, police cars stopping, fire truck traffic, etc., that is, fully reaching L4-5 Level of standard for autonomous driving.
California Silicon Valley is the core area of driverless development. Waymo, Cruise, Uber, Apple, etc. all have important layouts in California. Chinese autonomous driving companies, such as Baidu, Pony.ai, AutoX, Didi, etc. It also includes self-driving truck companies such as Tusimple, Plus.ai, Inceptio, etc., as well as new car manufacturers such as Tesla, NIO, Xpeng Motors, and WeRide and other 64 self-driving companies, all in the United States, launched a test with a safe driver.
In addition to California, AutoX has obtained autonomous driving-related licenses in Guangzhou, Shenzhen, Shanghai, and other cities in China. On July 14, 2020, AutoX obtained the Wuhan Autonomous Taxi Demonstration Application License, allowing RoboTaxi demonstration applications in designated open road areas.
AutoX Background
Xiao Jianxiong (Professor X), founded the driverless company AutoX. As an academic star in the field of computer vision born in the 1980s, a well-known scientist in the field of machine vision. Xiao Jianxiong studied at the Hong Kong University of Science and Technology, received the ECCV Best Student Paper Award and Google Research Best Paper Award in 2012, and received a Ph.D. from the Massachusetts Institute of Technology in 2013. After graduating from Ph.D., he directly served as Assistant Professor of Tenure Track in the Department of Computer Science at Princeton University and founded the Princeton Computer Vision and Robotics Laboratory from scratch.
In September 2019, the autonomous driving company AutoX announced the completion of a US$100 million Series A financing. It is reported that this round of financing Dongfeng Motor is the largest investment by a Chinese vehicle manufacturer in this field. Investors include Alibaba's Entrepreneurs Fund, the well-known Silicon Valley incubator Plug and Play China Fund, the Hong Kong HKSTP Technology Development Fund, and many well-known Chinese and overseas financial investment institutions. This financing is one of the largest financings in the field of autonomous driving in China in 2019, which also means that AutoX has become one of the largest autonomous driving companies in Asia.
It is understood that in 2017, AutoX strategically reached a cooperative relationship with SAIC, and successively formed alliances with Dongfeng, BYD, and NEVS. The experience and resources of cooperating with many auto companies have given AutoX a first-mover advantage in in-depth cooperation with auto companies. In the application of autonomous driving in the logistics field, especially in intra-city distribution, AutoX also began to deploy three years ago. Strategic partners such as ZTO (a Chinese logistic company) and Meituan have become one of the first autonomous driving companies in China to deploy logistics.
At present, AutoX has established R&D and operation centers in Shenzhen, Shanghai, and Beijing to coordinate with its next-stage talent strategy and incentive mechanism and expand its talent advantages.