As a member of the Chinese car manufacturers, Great Wall Motors has been not short of topics in recent years, whether it is naming new cars or designing styling, such as the sub brand ORA Good Cat, WEY brand TANK series, Haval Big Dog, in At that time, it attracted many discussions among netizens.
We learned from the WEY brand official that the WEY retro vehicle model was officially named "Yuan Meng" , the Chinese "圆梦" means oneiromancy or read a dream. As the latest model of the WEY brand, its shape has been hotly discussed once it was unveiled.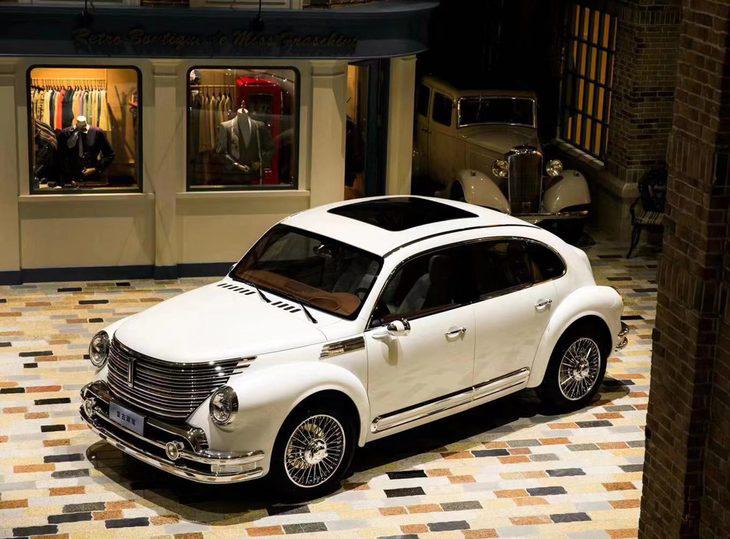 Different from all the models currently on sale, WEY Yuan Meng features the design appearance of the mid-twentieth century car directly. The typical appearance of classic car is impressive, especially the arc-shaped front air intake grille, which is highly recognizable. It is similar to the Chrysler PT Cruiser.
At the rear of the car, Yuan Meng features a curved design similar to that of the VW Beetle, with a "small school bag" decorative design behind it, and the taillights are still circular.
It is reported that in the future, Yuan Meng will create official modification models, aiming at different trend groups and different circles of interest, and differentiate the direction of fashion play, so as to achieve full audience coverage and full circle coverage.
Compared with the retro appearance, the interior design can be said to be very trendy. The front center console has three large screens. This is the mainstream design of the moment. At the same time, the car also features the design of column shift for the first time.
In terms of power, the new car will use the DHT hybrid power system, the specifics are unknown. Refer to the DHT hybrid system used by WEY Latte, which is composed of a 1.5T engine + E-motor, with a total system power of 238 horsepower and a peak torque of 530 N·m. It is matched with a DHT130 9-speed dual-clutch hybrid special gearbox.