The 2020 Qizhi EV from GAC-Mitsubishi's has been officially opened its pre-sale on July 12, it launched two models, the pre-sale price is 130,000 yuan (~US$18,896), appearance of 2020 Qizhi EV has slightly updated. NEDC cruising range is 410km (254miles).
2018 GAC GE3

2019 Qizhi EV
Actually GAC-Mitsubishi Qizhi EV is a badge-engineered model of GAC New Energy GE3, the 2019 Qizhi GE3 has very similar appearance and interior as GAC GE3. In the Chinese market, GAC-Mitsubishi Co., Ltd. acquired 100% equity of Mitsubishi Motors Sales (China) Co., Ltd.
2020 Qizhi EV


2020 Qizhi EV
Subject to the China's new energy policy, GAC-Mitsubishi also needs a pure electric car. The Qizhi EV can be regarded as the first model GAC Group introduced a joint venture brand.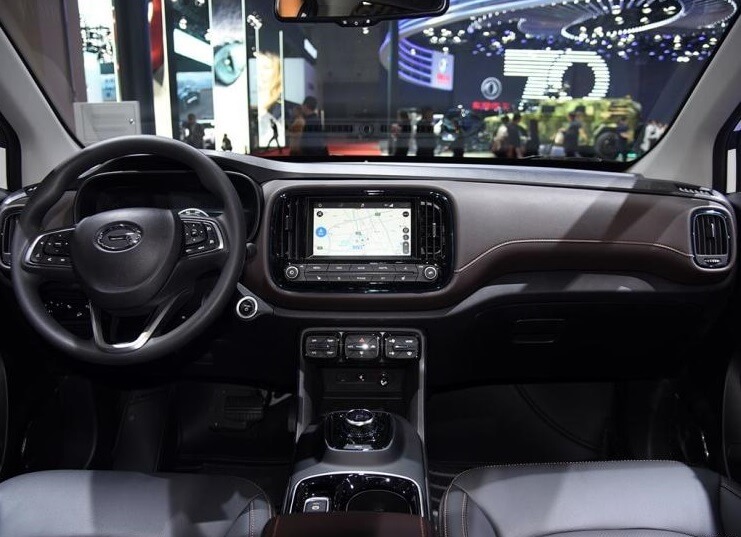 The T-BOX 3.0 system equipped with 2020 Qizhi EV EV not only enables remote automatic diagnosis and vehicle positioning, but also queries the vehicle status and remote start and stop vehicles. In addition, the driver can wake up the intelligent voice system with "Hello, Xiao Qi". In addition to intelligent system, 2020 Qizhi EV adds TPMS tire pressure monitoring, seat heating device, rear seat center armrest, automatic anti-glare interior rear view mirror, headlight automatic control and other configurations.
Qizhi EV is a product created by pure electric exclusive platform. It adopts a new generation of ternary lithium battery with energy density up to 160Wh/kg, battery capacity of 54.75 kWh, power consumption is 14.7 kWh / 100 km, 410km of comprehensive working conditions. In addition, it adopts a new generation of fast charging technology, it takes only 30min charging from 0-80% amount of power, it takes around 8 hours charging form 0-100% in AC slow charging mode, the 2020 Qizhi EV is equipped with a permanent magnet synchronous motor with maximum output of 132kW (180Ps), a peak torque of 290N.m, maximum speed 0s 156km/h, and acceleration time of 0-50km/h for 4s.