Recently, a number of NIO (WEILAI) employees reported to Chinese media that NIO is laying off employees.
One employee said that it had about 8,400 employees at the end of July, this figure is reduced by 1,400 compared with the number of employees (about 9,800) disclosed by Li Bin, CEO of NIO in March this year.
On August 1st, Qin Lihong, President of NIO, responded: "We have been doing partial optimization and improving operational efficiency this year, this is what we should do at this stage."
In addition, he also said that the number of employees in NIO did not exceed 10,000 at the peak, the current total number of employees is more than 8,800. According to this, the actual reduction of personnel is around 1,000 people.
Most of the layoffs occurred in R&D and marketing department.
A former NIO employee revealed that the layoffs mainly occurred in R&D, marketing and other departments in China and overseas countries, most of the layoffs are probationary employees, after signing the layoff agreement, NIO subsidized one month's salary.
"From January, almost every two months, called organizational restructuring, but in fact it is layoffs, overseas teams are not disbanding or restructuring." The above-mentioned employees said that the number of departments has been reduced by 30%.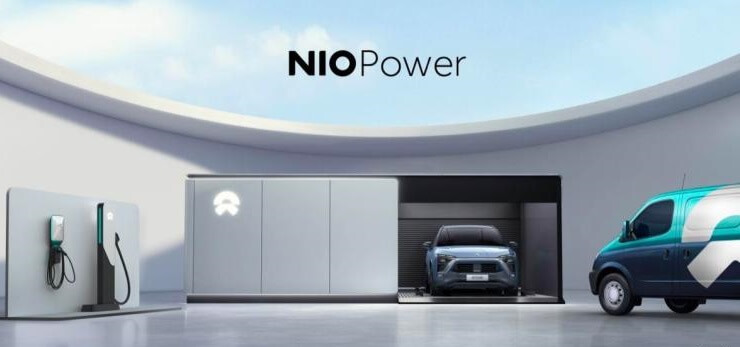 A NIO employee also confirmed the above statement, saying that it had been laying off employees at the beginning of the year.
"In the past year, all layoffs have been close to 40%." The above-mentioned former employees said.
In this regard, Qin Lihong said that the news was not true, the number of employees in NIO did not exceed 10,000 at the peak, so there is no such a "40%".
Another NIO person said that NIO lost about 4.5% of its personnel in the first half of this year, this number includes natural loss and should be considered a normal level.
Layoffs spread across the globe
The former employee of NIO broke the news online anonymously that the company is laying off a large number of employees, at that time, NIO responded to the false news.
However, Li Bin, CEO of NIO, publicly stated that NIO does have some duplicates, unclear tasks, and unclear responsibilities. Therefore, it will optimize the staff by about 3% and control the total number of people within 9,500.
In April, Qin Lihong also revealed at the Shanghai Auto Show that NIO, as a start-up company, had a very tolerant attitude towards employees in the early stage, after a certain degree of development, it began to implement the final elimination system, it is normal to carry out a certain degree of personnel optimization.
Shortly thereafter, NIO was revealed to cut 50 employees in its North American headquarters and R&D center in San Jose, Calif., and 20 employees in the San Francisco office.
Finance is not optimistic
Behind the ongoing layoffs, NIO has been in a financial situation of huge losses for three consecutive quarters. NIO landed in the US stock market in September last year, the financial report for the first quarter of 2019 showed that the company had a net loss of 2,623.6 million yuan. Moreover, since the establishment, the total accumulated historical losses have exceeded 20 billion yuan.
According to another financial report, NIO's sales and management expenses increased by nearly 67.6% year-on-year in the first quarter of this year, while automobile sales fell by 54.6% from the previous month. The gross profit margin of automobile sales was -7.2%, the status was not optimistic. As of now, NIO has not announced its second-quarter earnings.