After two months of continuous fighting, BYD K9 full access low-floor electric bus passed the test, in the March 16 trial in Ping Shan Base R & D success! March 19, President Wang, Vice President Lian Yu Bo, Fourteenth Division, Electric Power Research Institute Managing Director MODERN APPLIED PHARMACY, nineteenth general manager Liu Xiang-jun, Chen Yan automotive industry companies such as office manager leadership electric buses in the automotive engineering research institute of research and development department manager and detailed explanation, accompanied by Xie Shibin boarding under the test ride and experience the green dream of BYD were illuminated by another fruit.

     The successful trial of the K9 vehicle on the 2nd car is a full-channel low-floor electric bus, continuing after the 1st single-car motor driving a people-oriented design concept, body length of 12 meters, design elegant atmosphere; interior car has more on the 1st greatly improved, to meet the comfort, safety and reliability of the premise, interior room, realize human – vehicle – environment, coordination and unity. Interior metal silver based colors, extensive use of aluminum element, giving a luxurious feeling of the atmosphere.

     BYD K9 Electric Bus equipped with BYD cars on the 2nd of the world's leading independent research and development of iron wheel drive power battery and powertrain, the BYD's first self-developed electric wheel drive passenger car. By using wheel motor technology, low-floor vehicle access to the structure, on and off without ladder, front to back in the same plane, greatly increasing the efficiency of the passengers get on and off to improve vehicle quality. And the program compared to single-motor drive efficiency in the power transmission is also greatly improved.

    BYD K9 pure electric bus project since July 19, 2009 since the project, project team members devote themselves to research, innovative design, only six months to January 18 this year, a single motor drives a successful trial 1, vehicle; to strive for improvement, short short two months, and successfully trial-full channel 2 low-floor vehicles, the effort and sweat can not imagine. BYD people in order to achieve the dream of pure electric passenger car, they will continue to strive forward.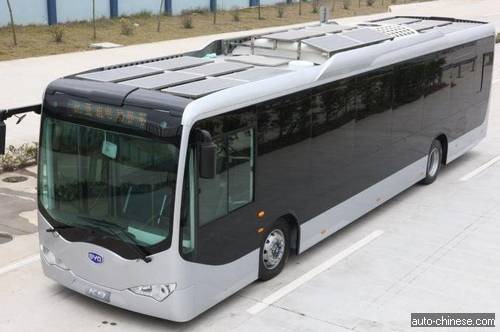 [amzn_multi_product_inline keyword='mount' count='4′ page=" sort=" category='Automotive']