Recently, we obtained a set of road test spy photos of the suspected NIO ET5 hunting version. The new EV is based on the ET5 sedan version, features a fast-back style design in the body form, showing the style of a hunting vehicle. It is reported that the new car will be mainly sold in Europe, but it will also be sold in China.
From the image, the overall shape of the new car presents the style of a hunting wagon. Compared with the sedan version, it has a huge tail, but the overall shape is fuller. In addition, we can also see that the taillights of the new car will adopt a slender design style and be equipped with a roof spoiler. In other aspects, the camouflage is too thick and cannot be carefully spied on.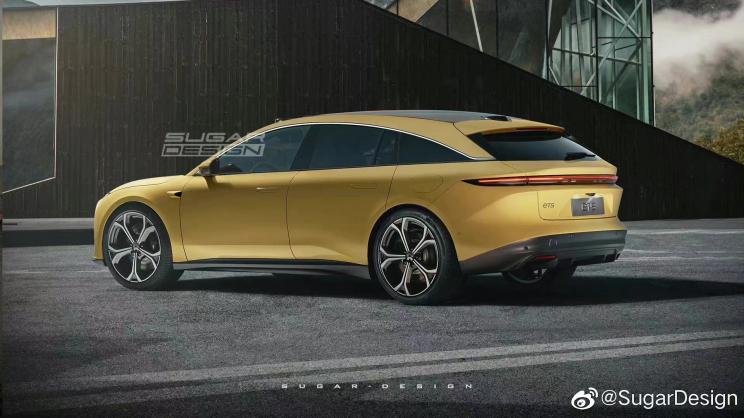 It is worth mentioning that a Chinese netizen drew an imaginary rendering of the ET5 hunting version. It can be seen that the entire roof of the new car adopts an arc-style design, and a fault shape is formed at the rear, creating a visual experience of the floating roof making the overall shape more fashionable. However, the renderings are made by netizens after all, and the final mass-produced real car may be different.
At present, NIO ET5 has been launched in China, with a total of 2 models, a price range of 328,000-386,000 yuan, with two cruising ranges of 560 kilometers and 710 kilometers; in addition, the price of ET5 in Germany is 61,900-70,900 euros, ET5 will also launch a 100kWh battery pack in the future, with a cruising range of up to 1,000 kilometers.