Recently, an NIO's new pure electric SUV road test spy photo was exposed on the Internet that it was suspected to be named NIO EC7. The appearance style of the new EV is close to Tesla Model Y, but the appearance details still have a typical NIO style. Till now, NIO has launched a number of EVs such as ES6, EC6 to compete with Model Y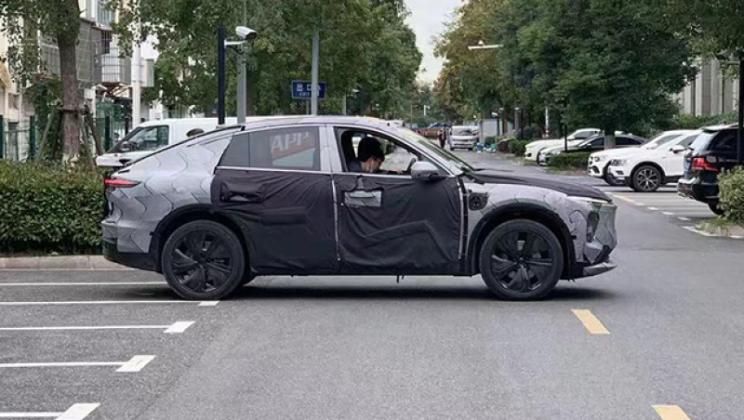 In terms of appearance, although the spy photos did not show the front face of the new car, we can still see the new car, which is similar to the front face of NIO EC6, the lower part is a vertical headlight group.
On the side of the body, the new car adopts a coupe-type slippery shape. The rear window looks more streamlined. At the same time, the wheel eyebrows and round shapes are used. Compared with NIO EC6, the new car has become more streamlined, but cancels the straight corners on the side.
At the rear of the vehicle, a new penetrating taillight design is used, similar to the design of NIO ET7, which can also guess that the front face may be closer to NIO ET7. There is also a beautiful spoiler at the tail with a strong visual impact. There is a sign of pure electric vehicles at the rear, which once again confirms that this is an electric vehicle.
In terms of interior, the interior style is still similar to NIO EC6, but the steering wheel is close to NIO ET7, which is still equipped with a full LCD instrument panel and a 12.8 -inch vertical screen. The configuration is expected to be equipped with NIO AQUILA super sensing system, NIO Adam supercomputing platform and NAD intelligent auxiliary driving, and the power is expected to be equipped with NIO's 2nd-gen electric drive system.