Recently, SAIC Roewe officially released its compact SUV – Roewe RX5 PLUS official image. As a mid-term facelift model of the current RX5, the new car adopts a new naming method and design style, the new car is expected to be launched in June 2020.
In terms of appearance, the Roewe RX5 PLUS uses a new grille shape, which adds a diamond-like woven shape inside, with a black background Roewe LOGO and a three-dimensional line combination on the engine compartment cover, making the car look very attractive. At the same time, it is replaced with a J-shaped daytime running light shape, with the chrome trim strip extending from the grille to the upper edge of the interior of the light group. It is worth mentioning that the front face of the new car may incorporate a penetrating light strip design, which will enhance its recognition at night.
The new car is a mid-term facelift model, and the side of the body is basically the same as the current model. For the rear, the new car uses a polygonal tail light set and is connected by a chrome trim strip, which appropriately widens the lateral view of the car. At the same time, the words "RX5 PLUS" at the bottom right of its tail will become its new naming method.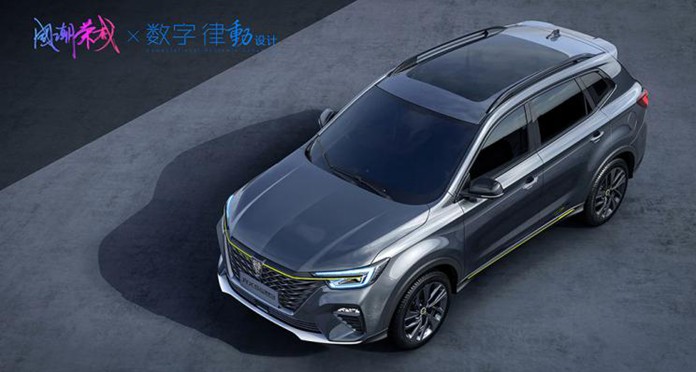 In terms of power, the official has not announced specific details. As a reference, the current model is equipped with a 1.5T four-cylinder turbocharged engine with a maximum power of 169 horsepower and a peak torque of 250 N · m. It is matched with a 6-speed manual or 7 speed dual-clutch gearbox. For more information about the new car, we will continue to pay attention to.