On February 6, the brand-new two-door four-seater miniature electric car under the Geely brand, the Panda mini, was officially launched. The new car has launched a total of 4 models, with a price range of 39,900 to 53,900 yuan in the Chinese market.
In terms of appearance, the new car adopts the usual small box shape of miniature cars, which is very recognizable as a whole. At the same time, its front face adopts a narrow-strip closed front grille, and decorative strips are added to the edge of the grille for decoration. With the round headlight group, the whole is very cute & adorable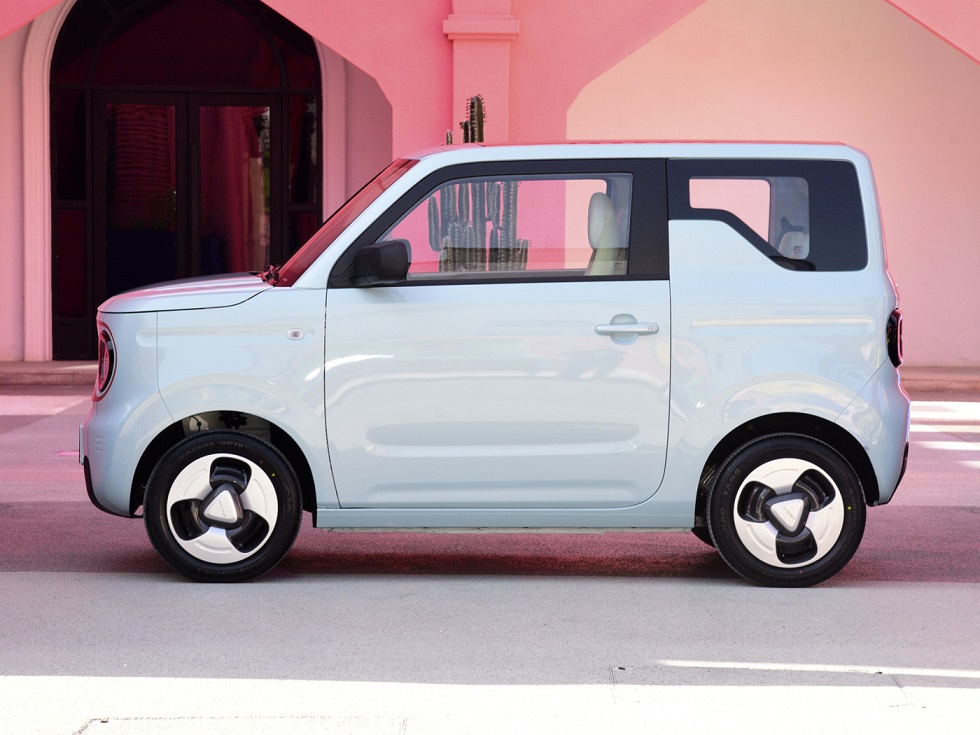 Like Wuling Hongguang MiniEV or Chery Small Ant, the new car adopts a two-door 4-seater layout and is equipped with low-drag wheels. In terms of the rear, the car adopts a relatively simple design style, with polygonal taillights and a built-in inverted trapezoidal license plate area, which has a high sense of hierarchy. In terms of body size, the length, width and height of the new car are 3065/1522/1600 (1610) mm respectively, and the wheelbase is 2015 mm.
The interior design is relatively simple, but also full of cuteness. The new car is equipped with a 9.2-inch narrow-strip LCD instrument and an 8-inch floating central control screen, creating a good technological atmosphere. In terms of configuration, the new car will be equipped with comfortable and convenient configurations such as electronic central locking, height-adjustable headlights, and electric doors and windows.
In terms of configuration, the new car provides a mobile app remote control function, which can realize remote car finding, car condition query, remote unlocking, remote opening of the air conditioner and trunk, etc. In addition, the new car also provides a mobile phone Bluetooth key, without the need for a vehicle key, you can remotely unlock your mobile phone by logging in through the Geely Car Owner App. In addition, Panda mini can realize the non-inductive connection of mobile phones, scan the code for the first time to connect, and connect again without scanning the code to connect to each other. Not only that, Panda mini is also equipped with electric windows, reversing image, rear reversing radar and other configurations.
In terms of power, Geely Panda mini adopts Geely's own EIC system, which provides lithium iron phosphate batteries with two capacity specifications of 9.61kwh and 17.03kwh. It is equipped with a permanent magnet synchronous motor with an efficiency of up to 96.5%. Support up to 20% climbing angle. The cruising range of is 120km & 200km under the CLTC working condition, Geely Panda mini provides two driving modes such as Sport/Normal, and adopts 3-level kinetic energy recovery.
Geely used the name Panda to name its own cars many years ago. Geely Panda was a small fuel vehicle that looked like a panda. The previous Geely Panda had been discontinued. Now the Chinese market is electrifying, mini EVs are more likely to be accepted by consumers in China. Geely Panda mini is just a test of Geely brand electrification. It is reported that Geely New Energy will release new strategies and new products for electric vehicles in 2023. We will pay close attention to it.