We obtained a set of spy photos of the Lynk&Co DC1E from related channels. The photos revealed more appearance details and the overall shape of the interior. Among them, the center console is a new design language, and the sub-dashboard and center control area adopt a design that leans slightly to the driver's side.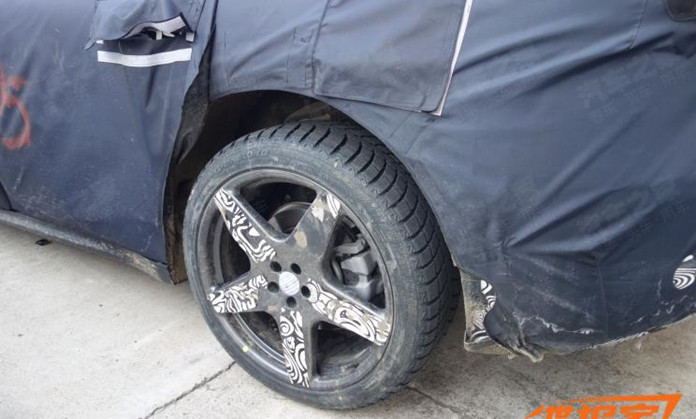 Let's take a look at the appearance first. From the spy photos, we can see that the front face has maintained a family design, the headlights are split, and the daytime running lights and turn signals still have a high degree of recognition. The new car is equipped with five-star type wheels, the tire size is 265/40 R22. According to experience, the tire is likely to be a temporary assembly of a trial car, and there will be a difference between mass production cars. The rear camouflage is more rigid, the tail lights on the details may have a certain degree of similarity to Lynk&Co 05.
The interior of the new car is exposed for the first time. It adopts a completely new design. The center console is tilted slightly to the driver's side and the physical buttons are canceled. Judging from the sensor keys below, the air-conditioning operating system is also integrated into the center screen. The vehicle's electronic bumper is relatively small with red trim in the middle.
In terms of power, according to previous news, Lynk&Co DC1E or will be equipped with a battery pack with a capacity of 100kWh, calculated that the new car's cruising range may reach 637-725km. The car is expected to be equipped with frameless doors, dual motors, and air suspension.