On 3th Jan 2020, Reuters revealed that Lixiang Automotive has applied for an initial public offering (IPO) in the United States and plans to raise at least 500 million US dollars (about 3.48 billion yuan), it will be listed as early as the first half of 2020, the report also states that Lixiang Automotive has been preparing for an IPO since the summer of 2019 and has hired Goldman Sachs as the underwriter of the lead transaction.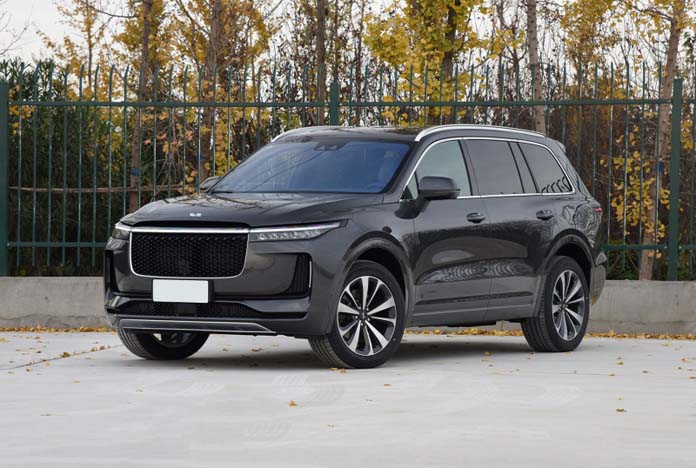 Lixiang Automotive is also known as CHJ Automotive, it is right the name of the company's founder: Li Xiang (Chinese "李想"), similar to the experience of Li Bin, founder of NIO, Li Xiang created the China's biggest auto website authome.com.cn, like the bitauto.com founded by Li Bin, autohome.com.cn was also listed in NYSE. Now, the two most influential big names in China's auto industry is going to the same way again, both of them become to China EV automaker, NIO has been listed in US, now, Lixiang might follow the same way.
CHJ Automotive has been rumored to be listed overseas several times. In June 2019, LEO Group, one of the shareholders of CHJ Automotive (the parent company of Lixiang Automotive), announced that CHJ Automotive intends to build a VIE structure (Variable Interest Entity) and implement related restructuring.
It is reported that shareholders of CHJ Automotive will indirectly hold CHJ Automotive and its subsidiaries by holding shares of LeadingIdeal Inc. registered in the Cayman Islands after the completion of the above reorganization. LeadingIdeal Inc.'s subsidiaries in China will control CHJ Automotive through an agreement, making CHJ Automotive a profitable provider of LeadingIdeal Inc..
Then in December 2019, Lixiang Automotive experienced a number of investor withdrawals and a decrease in the company's registered capital. At that time, the outside world speculated that this might be related to the establishment of a VIE structure, thereby paving the way for future IPOs.
Behind the IPO plan, it is capital and market pressure. Earlier, LEO Group stated in the announcement that Lixiang Automotive is committed to the research and development and production of new energy vehicles, which requires a large amount of capital investment, the successful listing of LeadingIdeal Inc. will help alleviate the pressure on subsequent capital investment by existing shareholders. Currectly, Lixiang Automotive launched only one pure electric SUV, the Leading Ideal One, positioned in a large-size SUV.
Currently, Lixiang Automotive has completed multiple rounds of financing, with a cumulative amount of US $ 1.575 billion (approximately RMB 10.97 billion) and a corporate valuation of approximately US $ 2.93 billion (approximately RMB 20.41 billion). Although in December last year, Lixiang Automotive official issued a statement saying that the financial condition is healthy. However, in the environment where the capital market is getting colder, it is becoming more difficult for the primary market to raise money, and going public or be another choice of China's new automaker company.