We obtained the declaration information of BAIC Changhe A6 1.5T model from the MIIT China. The design of the new car basically follows the main design style of the current model. Changhe A6 was officially launched in February 2018, At that time, it only launched a total of six models of 1.5L naturally aspirated engines, with a price range of 69,800-99,800 yuan million, it is positioned in a compact sedan model.
This is the appearance of Changhe A6 1.5T model, it keeps the same as the current 2018 A6 model
Rear end has a hatchback design with a small spoiler, the words "CHANGHE" is embedded at the central of the rear truck.
Body size of Changhe A6: 4620/1810/1485mm, wheelbase: 2672mm.
2018 Changhe A6


2018 Changhe A6

2018 Changhe A6 1.5L CVT
In terms of configuration, Changhe A6 1.5T will be featured with sunroof, red brake calipers, 17-inch wheels, black window frame trims, etc. depending trim level. In terms of power, the new car will be powered by a 1.5-liter turbocharged engine codenamed A151R1 produced by BAIC, with maximum power of 150ps.
About Changhe Auto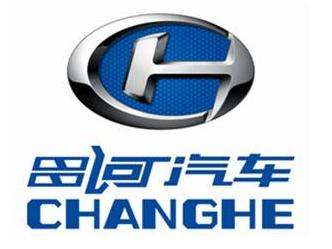 Jiangxi Changhe Automobile Co., Ltd. (hereinafter referred to as "Changhe Automobile") is located in Jingdezhen City. It is directly affiliated to BAIC(Beijing Automotive Group). It is a small-displacement automobile manufacturer in China, the export base and the new energy vehicle production base, it has the qualifications for self-owned brand cars and micro-cars as well as joint-venture brand cars, micro-cars, engines and new energy vehicles. The company has a registered capital of 1.789 billion yuan and more than 5,500 employees. It has two vehicle production bases in Jingdezhen and Jiujiang, as well as the Jiujiang engine production base, and has an annual production capacity of nearly 300,000 complete vehicles and 150,000 automobile engines.
The history of Changhe Automobile's production and manufacture of automobiles dates back to 1973. In 1982, China's first mini-van was born here. In the 1990s, the company created the pride of No.1 in minivan production and sales in the consecutive 6 years. In November 2013, the company reorganized by BAIC Group and positioned itself as the southern base of BAIC Group.
Changhe Automobile used to be hold by Changan Automobile, Changan has operated Changhe Automobile for many years but don't get profit, it had to make a cut. Under the conditions of abandoning the Hefei base, Changhe Automobile gained independence and quickly turned to Beijing Automobile Group.
On November 25, 2013, BAIC Group reorganized the Jiangxi Changhe Automobile Signing Ceremony in Nanchang. BAIC Group acquired 70% of Changhe Automobile for 80 million yuan, and Jiangxi Guokong hold the remaining 30%.