On March 27th, YEMA Auto's pure electric small SUV model EC60 was officially launched, price range from 159,800-189,800 yuan. The new car has the same design style as YEMA Bojun, EC60 is powered by a 115kW/270N.m electric motor and a 66kWh lithium battery. According to official information, the car has launched two models, NEDC maximum cruising range of 248miles(400km) and 285miles(460km).
YEMA EC60 can be seen as the pure EV version of YEMA Bojun, the difference in design between the two is very little. Compared to YEMA Boun, EC60 uses a unique blue element to indicate its identity as a new energy vehicle.
The new car measures 4505/1830/1680mm, wheelbase of 2550mm. The size is as same as Bojun. In terms of design, YEMA EC60 use its family style, as an electric car,EC60's badge and some details are different from Bojun, the fuel model, showing a more unique identity.
In terms of configuration, EC60 has front double airbags, fixed speed cruise, uphill assist, reversing radar/image, LED headlights, and rearview mirror heating. In addition, the car also uses a central control 8-inch multimedia screen, with a smart Internet system, convenient for young consumers.
About YEMA Auto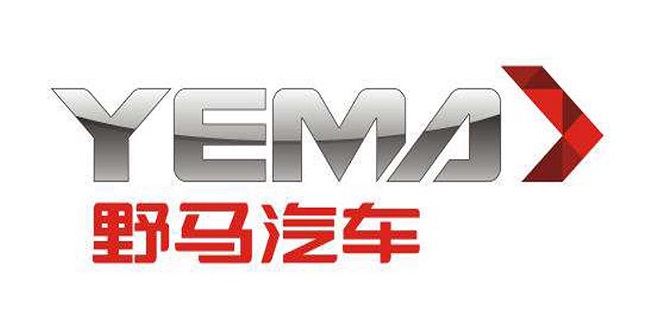 YEMA EC60 is powered by a 115kW/270Nm electric motor and a 66kWh lithium battery, with two cruising range of 248miles (400km) and 285miles(460km) under NEDC, the cruising range reaches the high level of the pure electric SUV in this class. In terms of charging, the car supports two modes: fast charge/slow charge. In the slow charge state, it can be fully charged in 9 hours.
YEMA AUTO was born in the late 1980s. It is one of the earliest car manufacturers in China. In August 2006, it was renamed Sichuan Automobile Industry Group Co., Ltd., in December 2011, after the restructuring of the shares, it was officially renamed as Sichuan Yema Automobile Co., Ltd.
Sichuan Automobile Industry Group Co., Ltd. once produced the "JINDING" brand passenger car series, "YEMA", "BAILU" brand light off-road vehicles and passenger and cargo vehicles popular in the country, especially the "YEMA" brand off-road vehicles are national inspection-free Products.
With an annual production capacity of nearly 200,000 vehicles, the company has two major companies: passenger cars and passenger cars. The bus company has a complete four-process production line and an automated terminal inspection line. The production of the YEMA Bus is the key product of Sichuan Province's key planning and development. The passenger car company introduced the production line and mold from Europe Rover, and established a complete four-process production line. It is the only local vehicle manufacturing enterprise in Sichuan Province. The F-series urban economical SUV models that have already been launched have been unanimously recognized by the market and consumers. Several models such as the S-series SUVs, the X-series high-end SUVs and the dual-use MPV models will also be introduced to the market.