At the moment, Qiantu K50 electric sports car is the only one on sale, this time Qiantu Motor brought several other models on 2019 Shanghai Auto Show such as K20, K25, Qiantu Motor also unveiled another new concept MPV model – Qiantu Concept 2, which is an electric MPV model that shows the design concept of Qiantu Motor.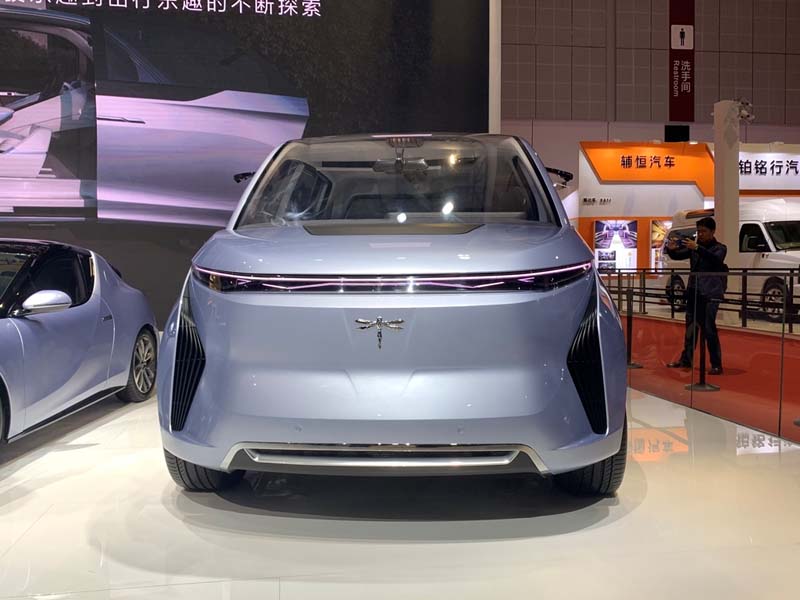 Qiantu Concept 2 adopts the traditional large-scale MPV shape. The front lamp group is very long and narrow. This design has appeared in other Qiantu concept cars once before. The front bumper shape is also very simple and full of science fiction.
As an MPV-oriented model, Qiantu concept 2 features a sliding door design. The blackened taillights also use a bar-style light design that extends all the way to the side of the body. In addition, Qiantu concept 2 also has a set of two-tone petal rims as well as the floating roof.
Qiantu concept 2 offers 2+2+3 seat layout, in which the front cockpit looks very futuristic, and the center console surrounds the driver, thus showing greater practicality. The power information about the car has not been announced yet, and we will continue to pay attention to the report.