With the rapid growth of Chery Tiggo 8 and models of Jetour brand, the entry-level mid-size SUV field still contains large business opportunities in China, more and more Chinese car companies have begun to enter the market, Among them, it includes Dongfeng Motor, an old-fashioned automaker from China. Dongfeng has launched a new entry-level mid-size SUV Fengxing (Forthing) T5 last year. With its superior appearance and good room attributes, it has achieved good results in this new field. With the increasingly stringent emission policy in China, Dongfeng Fengxing T5 made its mid-gen 2020 model only in less than a year.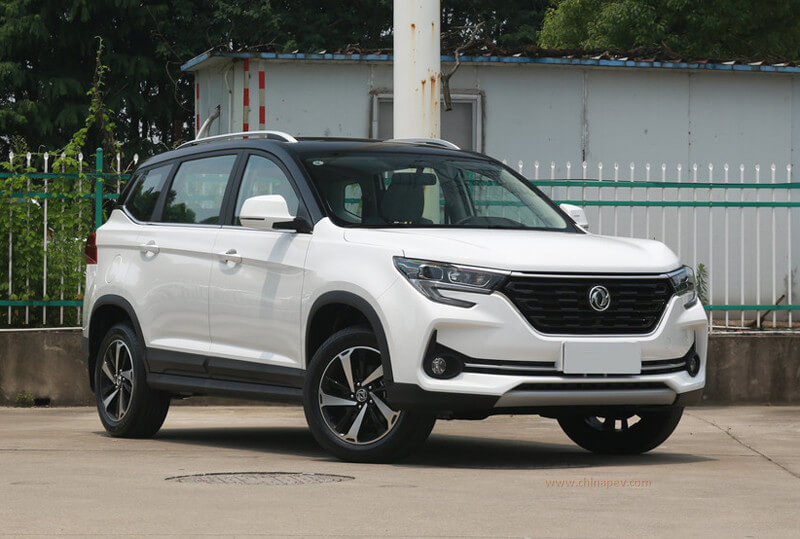 Compared with the 2019 Dongfeng Fengxing T5, the 2020 Fengxing T5 is a true facelift model, the appearance has changed a lot compared to the current 2019 model. In terms of the front face, the internal point-type chrome plating has become the black-and-white crossbar shape; The headlights on both sides were also changed into boomerang shape, which suddenly increased its personality.
In the rear end, the bar-style taillights are still used; the English LOGO "Forthing" is wrapped in a piano black painted panel, combined with a black roof and black rear bumper.
The highlight of the interior is the huge vertical 12inch central console display and the LCD instrument panel, they are all kept the same as current model.
In terms of size, the 2020 Dongfeng Fengxing T5 also maintains the same body size of 4550/1825/1725mm and wheelbase arrangement of 2720mm;
In terms of power, except the current 1.5T engine, it added a 1.6L naturally aspirated engine with maximum power of 122 ps and maximum torque of 151 Nm; both engines meet China-VI emission standards. In terms of transmission, the 5-speed manual transmission is matched with the 1.6L power, while the 6AT transmission is matched with the 1.5T model.
There is no change in the price. Fengxing T5 ranges 69,900-99,900 yuan, while Fengxing T5L 7-seat model is 112,900 yuan.