The appearance of this new Chery Cowin is much better than the past one, tail shape is a little dull, although it is hatchback-like design, the appearance is consistent with the traditional people's definition, and finish quality is also good, metallic luster is obvious, the surface of paint is fine and uniform; the same color bumpers and side rub is also good.
If you watch carefully you will find some problems, the fineness of sheet metal on every component is general, joint is not uniform, but if Chery put effort on the final assembly, then it should be able to be solved. Interior components also appeared junction that gives the impression of a loose problem.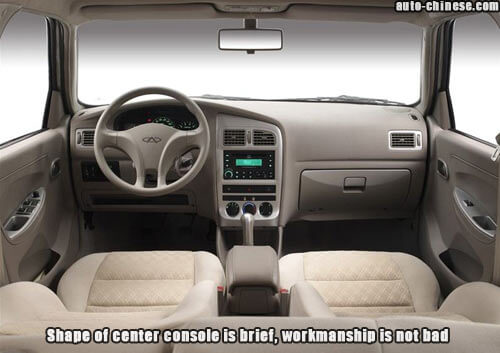 The overall style of interior is clean; the workmanship of Cowin's center console has been quite improved than past generations; and we can't pick out too much obvious flaws in whole vehicle.
You will find  the work of every single plastic piece is not bad though the material is not high-grade after careful observation on every part, there is no extra flash, indicating that Chery has put effort on mold.
『Damping on every parts is uneven』
But during the use you will find that the damping is not uniform in all buttons, some are very loose; some are relatively tight, it seems there is still much room for Cowin's improvement. The design of headlight switch combination is very unique, fairly easily compared.
[amzn_multi_product_inline keyword='mount' count='4′ page=" sort=" category='Automotive']